If you are looking for the best organic underwear for boys, you've got to try Crann Organic! Made in the USA from sustainable materials, Crann Organic boxer briefs are super comfortable and durable for kids. Perfect for sensitive skin too!
Thank you to Crann Organic for sponsoring this article. I only feature products on my blog that my family uses and I would personally recommend.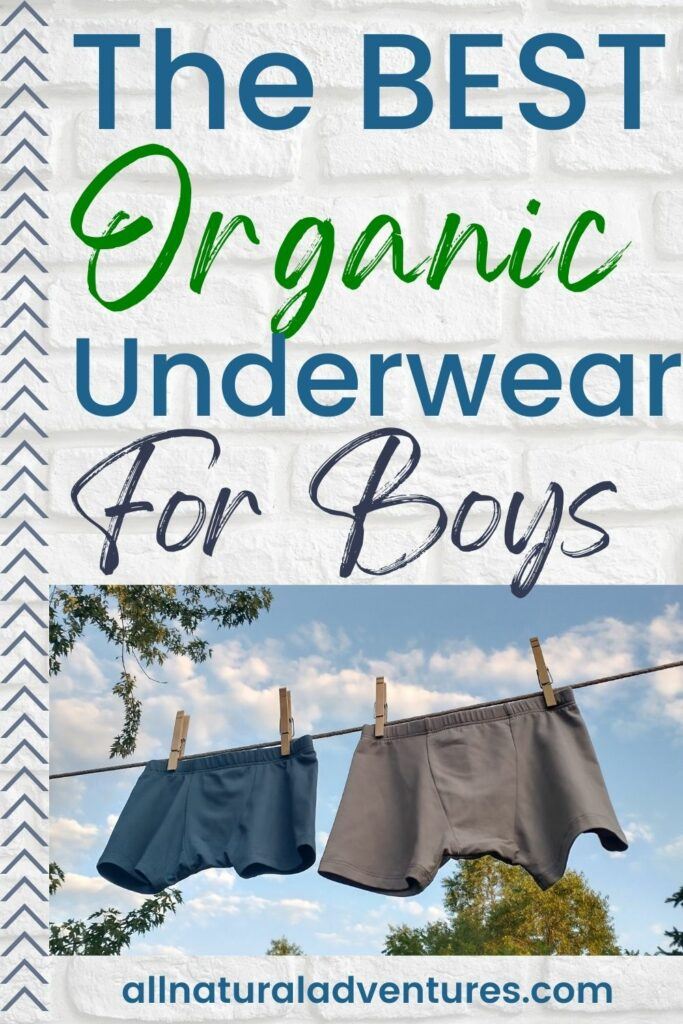 Sustainable and Organic Kids Clothing
If you've shopped around for sustainable and organic kids clothing, you've probably come across the brand Crann Organic (previously known as Crann Apparel).
Today, I'm sharing all the reasons why Crann Organic is such an awesome brand, especially highlighting their best-selling organic boxer briefs. 
First, let's cover a few of the benefits of organic underwear for kids.
Is organic underwear for kids worth it?
Yes, eco-friendly and organic underwear for kids costs more, but the benefits are well worth it.
Buying organic underwear is better for:
The environment: More organic fabrics = fewer toxic pesticides used in the manufacturing process that end up in the environment.
Children's health: Having the closest layer of clothing made without harmful chemicals helps keep kids growing healthy and strong. 
An ethical clothing industry:  Organic clothing companies contribute to a more ethical fashion industry in general. Producing fewer high-quality clothes = less clothing waste in landfills.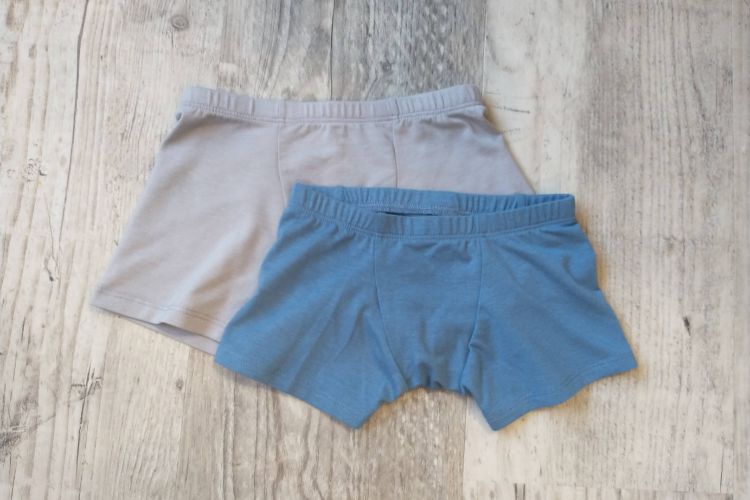 5 Reasons Why Crann Organic Makes the Best Organic Underwear for Boys
1. Sustainable & non-toxic materials.
Made from an eco-friendly blend of TENCEL Lyocell, organic cotton, and spandex, Crann Organic's boxer briefs are sustainable and safe for little growing bodies.
With OEKO-TEX Standard 100 certification, this organic underwear is independently tested to be free of any harmful chemicals.
2. Super soft & comfortable.
Seriously, Crann Organic makes the most comfortable clothing for kids. 
Being tag-free and made from ultra-soft materials, Crann Organic boxer briefs are ideal for sensitive skin. Both of my boys struggled with eczema especially when they were younger, so we are no stranger to the importance of clothing fabrics.
Related: 7 Reasons To Try Thinkbaby & Thinksport Kids Sunscreen (My favorite sunscreen for sensitive skin!)
3. Durable & high-quality.
From experience, I can tell you that Crann Organic underwear holds up both to active wear and regular washing. With high-quality craftsmanship, your kids will more likely outgrow these boxer briefs before they start to wear out. 
4. Sustainable shipping.
Have you ever ordered clothes and received each item wrapped individually in plastic? So much unnecessary waste! Crann Organic clothing ships in a 100% recycled mailer without extra plastic waste inside.
Another awesome sustainable business feature? Crann Organic is part of 1% for the Planet, which donates business profits to environmental causes.
5. Made in the USA from a woman-owned business.
When you purchase Crann Organic boxer briefs, you are supporting products ethically made in the USA. 
Plus, if you are a Midwesterner (like me!), you'll be happy to know Crann Organic is a woman-owned business based locally in Grand Rapids, Michigan.
What other organic kids clothing does Crann Organic make?
Beyond their amazing boxer briefs, Crann Organic also makes additional eco-friendly staples for your child's wardrobe. 
Additional Crann Organic Products:
Shirts
Sweatshirts & sweatpants
Joggers
Dresses
Where can you purchase Crann Organic clothing?
For easy online purchases, check out the Crann Organic website. Free shipping on orders over $75!
If you are in the Grand Rapids, Michigan area, visit the Arts Marketplace (located at 121 Ionia SW, Ste 125, Grand Rapids, MI 49503) to shop Crann Organic clothing in person. The Arts Marketplace features products from dozens of diverse local retailers and artists.
Related: Another Grand Rapids favorite – Frederik Meijer Gardens: Family Guide.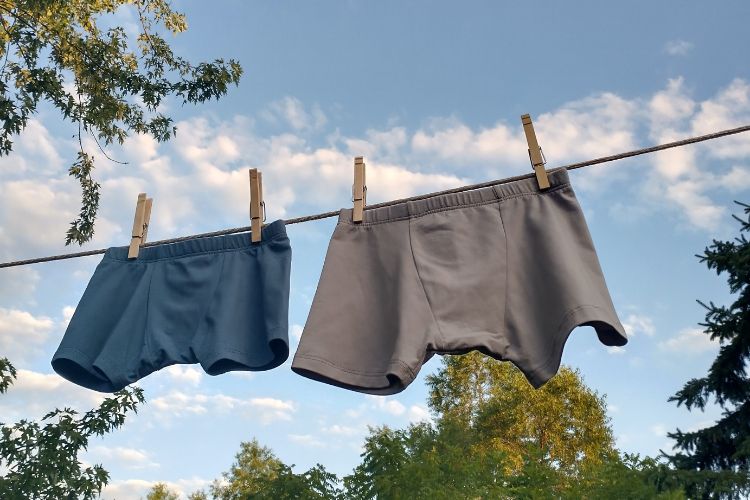 An amazing choice for eco-conscious parents.
Have you tried Crann Organic sustainable kids clothing yet? If not, I hope you try them out and see for yourself that Crann Organic boxer briefs are indeed the best organic underwear for boys!