When it comes to eco-friendly birthday party decorations, there are plenty of cute and festive options that are good for the planet too. From handmade fabric banners and garlands to birthday crowns and chalkboard signs, I'm sharing my favorite sustainable party decor you can reuse every year!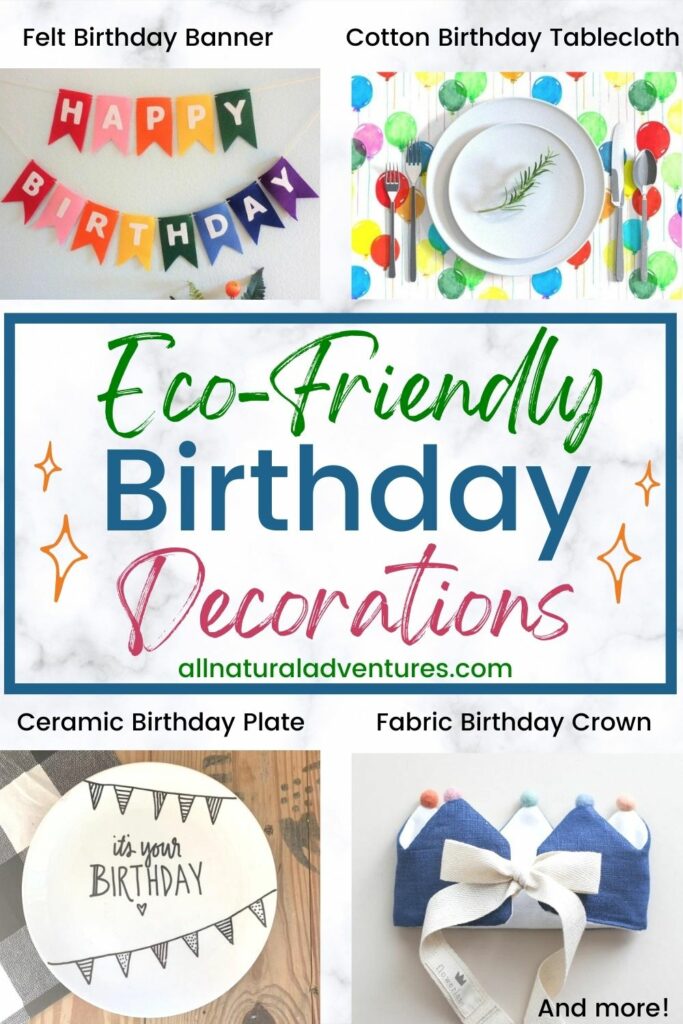 For your convenience, this post contains direct affiliate links for my favorite eco-friendly birthday party decorations. If you make a purchase through these links, I may receive a small commission at no additional cost to you.
5 Festive & Eco-Friendly Birthday Party Decorations You Can Reuse Every Year
Instead of buying new party supplies each year, try these versatile birthday decorations to save time and money when another birthday rolls around.
Plus, using the same special birthday items again and again creates family traditions – with cherished memories and photographs featuring those favorite reusable decorations.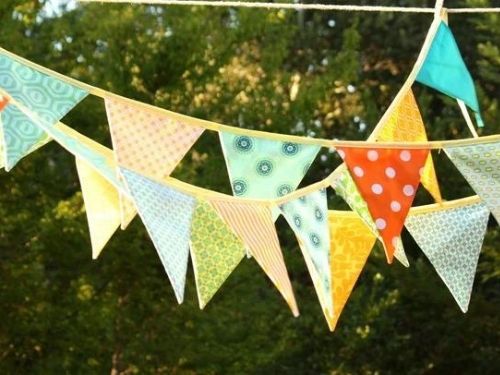 1. Fabric Garland and Bunting Banners
If you are crafty, try making your own fabric bunting banner repurposing old garments. Or, take the easy route and support some of these talented small businesses on Etsy: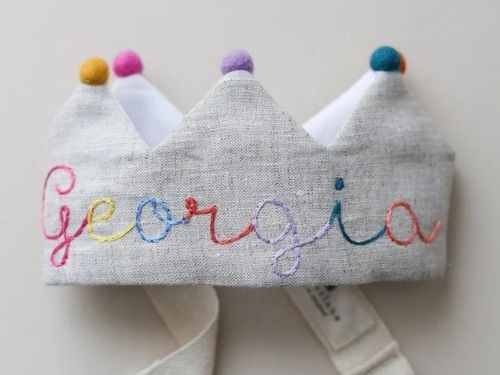 2. Birthday Crown
Give the royal treatment with a birthday crown! Perfect for children or anyone who is young at heart.
3. Chalkboard Sign
If you have an artistic side, a chalkboard sign is a wonderful way to add some creative designs to your birthday decor.
Scope out your local thrift store or Facebook Marketplace for a new-to-you chalkboard sign. If you can't find a secondhand one, check out these online options:
Need some inspiration for drawing a chalkboard birthday message? I've saved lots of chalkboard art ideas to a Pinterest board.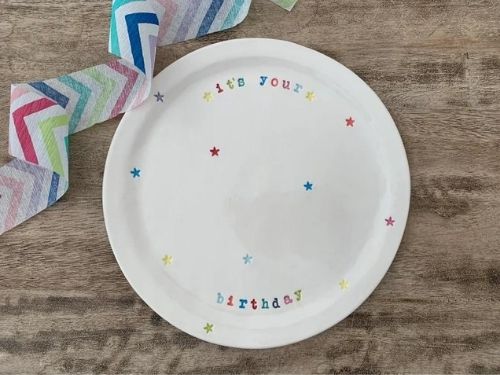 4. Happy Birthday Plate
A reusable ceramic birthday plate makes that birthday cake and ice cream extra festive!
If you have a local pottery studio nearby, another fun idea would be making and decorating your own birthday plate.
5. Linen Birthday Tablecloth or Table Runner
Add some cozy vibes to your birthday party with a linen tablecloth or table runner. Below are lots of cheery options with either specific birthday designs or festive patterns for any celebration.
Disposable & Eco-Friendly Birthday Party Decorations
While reusable birthday party decorations are the most eco-friendly route, sometimes you need some disposable supplies as well. Here are a few ideas that are a little more sustainable than regular disposables.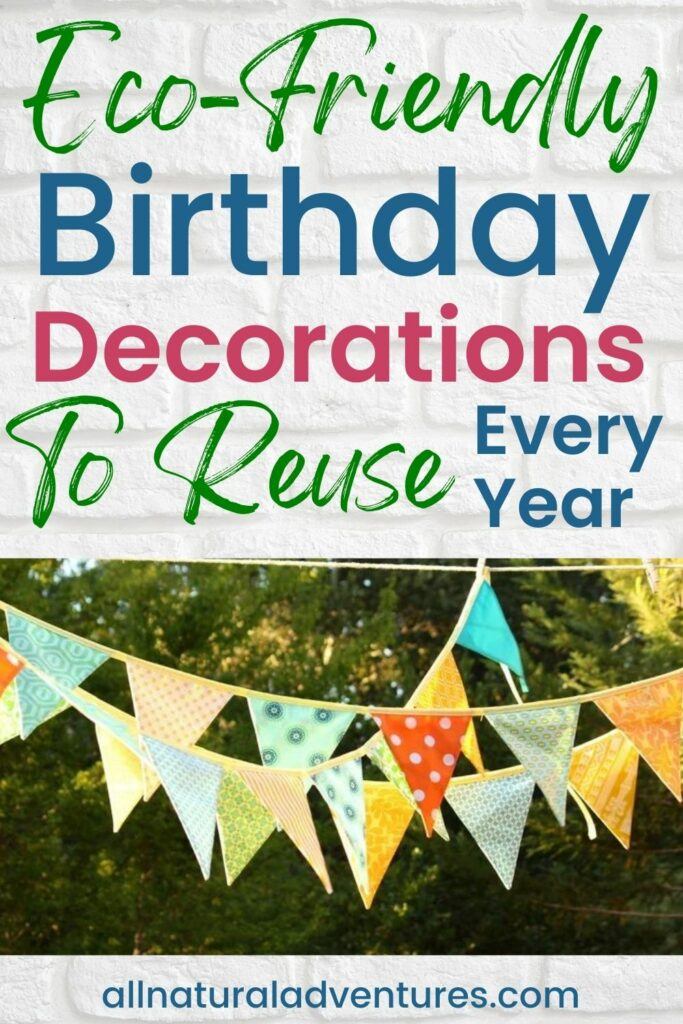 Happy Eco-Friendly Partying!
I hope you make some wonderful new traditions this year by adding in some special, reusable birthday decor to your celebrations.
Any other favorite eco-friendly birthday party decorations you would add to this list? I'd love to hear from you in the comments below!
For more eco-friendly birthday ideas, check out 15 Eco-Friendly Birthday Party Favors Kids Will Love.