Over the last year, Grove Collaborate has become my go to resource for natural and eco friendly household and beauty products.
If you are wondering what are the best Grove Collaborative products to order, read on for some of my favorite items! If you are brand new to Grove, make sure to take advantage of the free gift set with your first order.
What Is Grove Collaborative?
Grove Collaborative is one of my favorite online retailers for several reasons:
It's an eco conscious Certified B Corporation
Minimal plastic packaging and will be plastic free by 2025
Great selection of natural household and beauty products
Lots of freebies!
Personally, I have found the $19.99 annual membership fee is well worth the free gifts, free samples and free shipping (with minimum purchase).
For a detailed review of all the pros and cons of shopping Grove, check out Is Grove Collaborative Worth It? An Honest Review.
10 Best Grove Collaborative Products To Try Today
On to some awesome, natural products!
1. Essential Oils
Being certified organic and reasonably priced, Grove offers some great options for essential oils. They offer both individual essential oils as well as functional blends.
"The essential oils in our functional blends are sustainably distilled either through steam processing of leaves, bark, and roots, or cold pressing fruit peels. They are never treated with chemical solvents."

Grove Collaborative Website
Personally, the tea tree essential oil is my all around favorite oil. With natural antimicrobial properties, it's a versatile essential oil that can be used in homemade cleaners and diffusers. Plus, it keeps laundry smelling fresh with a few drops on some wool dryer balls.
2. Seedling Bamboo Paper Products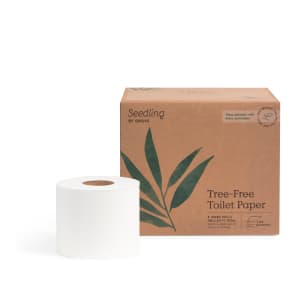 Switching from tree based to bamboo based paper products has been one of the easiest eco switches our household has made. From toilet paper to paper towels to napkins, we've been very satisfied with the Seedling products. And I feel better knowing purchases have less of an environmental impact. Read more here: 5 Reasons You'll Love Seedling Bamboo Toilet Paper.
3. 100% Recycled Plastic Trash Bags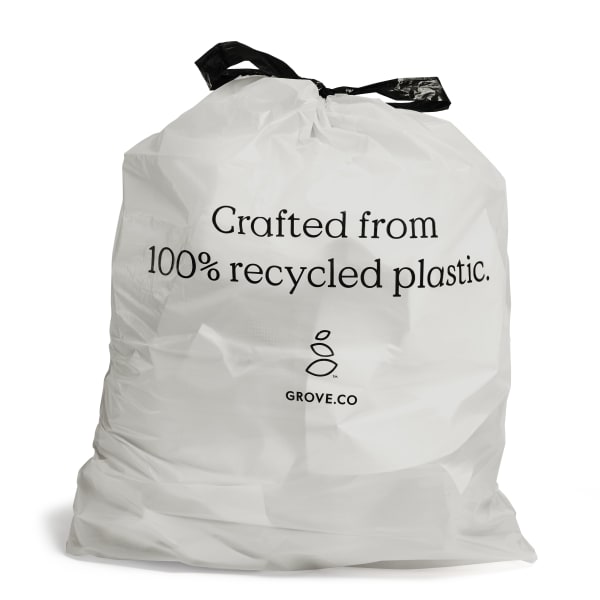 Using recycled plastic for garbage bags makes so much sense. Especially since they are headed straight for the landfill anyway. Also, this is a great example of an eco friendly product Grove carries that I haven't found locally in stores.
4. Reusable Produce Bags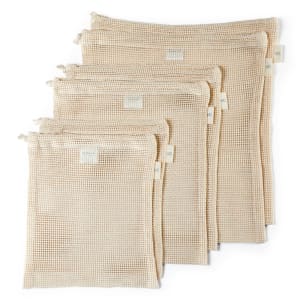 How cute and functional are these reusable produce bags made from organic cotton mesh? Perfect for using at your local farmer's market or grocery store instead of plastic bags.
5. Reusable Glass Cleaning Spray Bottles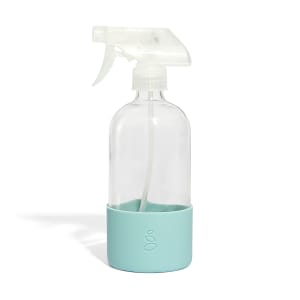 I've scored 3 of these lovely glass cleaning bottles as free gifts so far and have gotten some good use out of them. They are perfect for homemade cleaners or premade refills. Pretty enough to leave out on the counter too!
6. Dr. Bronner's Pure Castile Soap
Speaking of homemade cleaners, Dr. Bronner's castile soap is a versatile ingredient for various homemade cleaner recipes. There are several scents available too but peppermint is my favorite – so fresh and minty!
7. Dr. Bronner's Organic Sugar Soap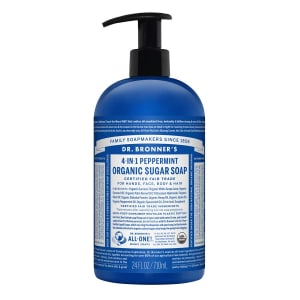 If premade soaps are more your style (I like a combination of both!), the Organic Sugar Soap options are very handy. This is another versatile product – wonderful as a hand or body soap and it's my favorite shaving soap! It leaves skin feeling amazingly hydrated.
8. Acure Shampoo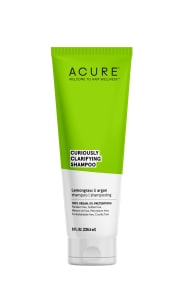 The Acure brand makes some great natural shampoo options that I keep coming back to each month. From Vivaciously Volume Shampoo to Curiously Clarifying Shampoo, their shampoos are made from natural ingredients, smell great and are effective. Acure also makes a dry shampoo that is on my list to try next.
9. Rooted Beauty R7 Facial Oil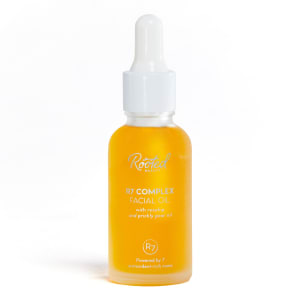 Loaded with antioxidants, the Rooted Beauty R7 facial oil has become a favorite in my daily facial routine. With a nice, light scent, it provides moisture without clogging pores. And it's EWG verified for safe ingredients too!
10. Free Samples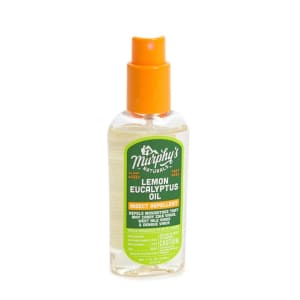 If you have the VIP membership, don't forget to search for free samples that are available before you place your order. These change frequently and can be a great way to try out new products risk free. Snagging a free sample of Dr. Murphy's natural bug spray before a camping trip this summer was a helpful addition to my packing supplies.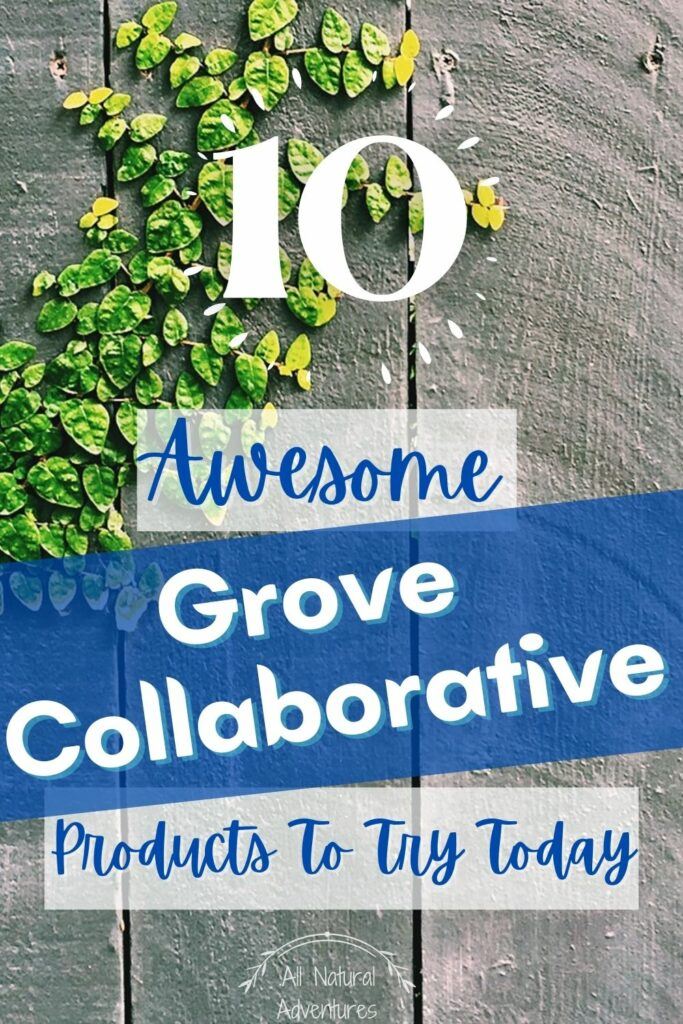 Happy Eco-Friendly Shopping
I hope this list provides some inspiration to snag some of the best Grove Collaborative products on your next order!
If it's your first order, make sure to get your free Grove gift set. If you've ordered before, I'd love to hear some of your favorite Grove products in the comments below.