If you enjoy visiting Great Lakes lighthouses, Presque Isle, Michigan boasts two beautiful lighthouses on the shores of Lake Huron. Lots of interesting history and beautiful architecture abound at the New & Old Presque Isle Lighthouses.
For a small fee, you can also climb up both lighthouses. At 113 feet, the New Presque Isle Lighthouse is the tallest Great Lakes lighthouse open to the general public to climb to the top. It is a stunning view from the top!
Presque Isle Lighthouses Map
Old Lighthouse: 5295 E Grand Lake Rd, Presque Isle, MI 49777
New Lighthouse: 4500 E Grand Lake Rd, Presque Isle, MI 49777
Admission Information
While the lighthouses are free to visit, donations are welcome to help preserve these beautiful and important historical structures.
If you would like to climb the Presque Isle lighthouses, there is a small fee ($5 for adults, $3 for children). With the admission fee, you can climb up both lighthouses. Definitely worth it for two unforgettable experiences!
Check here for current hours for the 2021 Season.
The Old Presque Isle Lighthouse (1840)
Built in 1840, the Old Presque Isle Lighthouse is a smaller lighthouse at 30 feet tall.
To climb to the top, take the spiral stone staircase. The old lighthouse staircase is a bit wider and easier to climb than the new lighthouse. Definitely a shorter climb too!
Along the way up, lighthouse windows offer breathtaking views of the rocky Lake Huron shore. There is even a small bench near one window.
 

 

View this post on Instagram

 
At the top of the stairs, there is a short ladder to climb up to the fully enclosed light.
While it is a bit of a squeeze up the ladder, both of our kids (ages 4 and 7) did great climbing the old lighthouse.
The New Presque Isle Lighthouse (1870)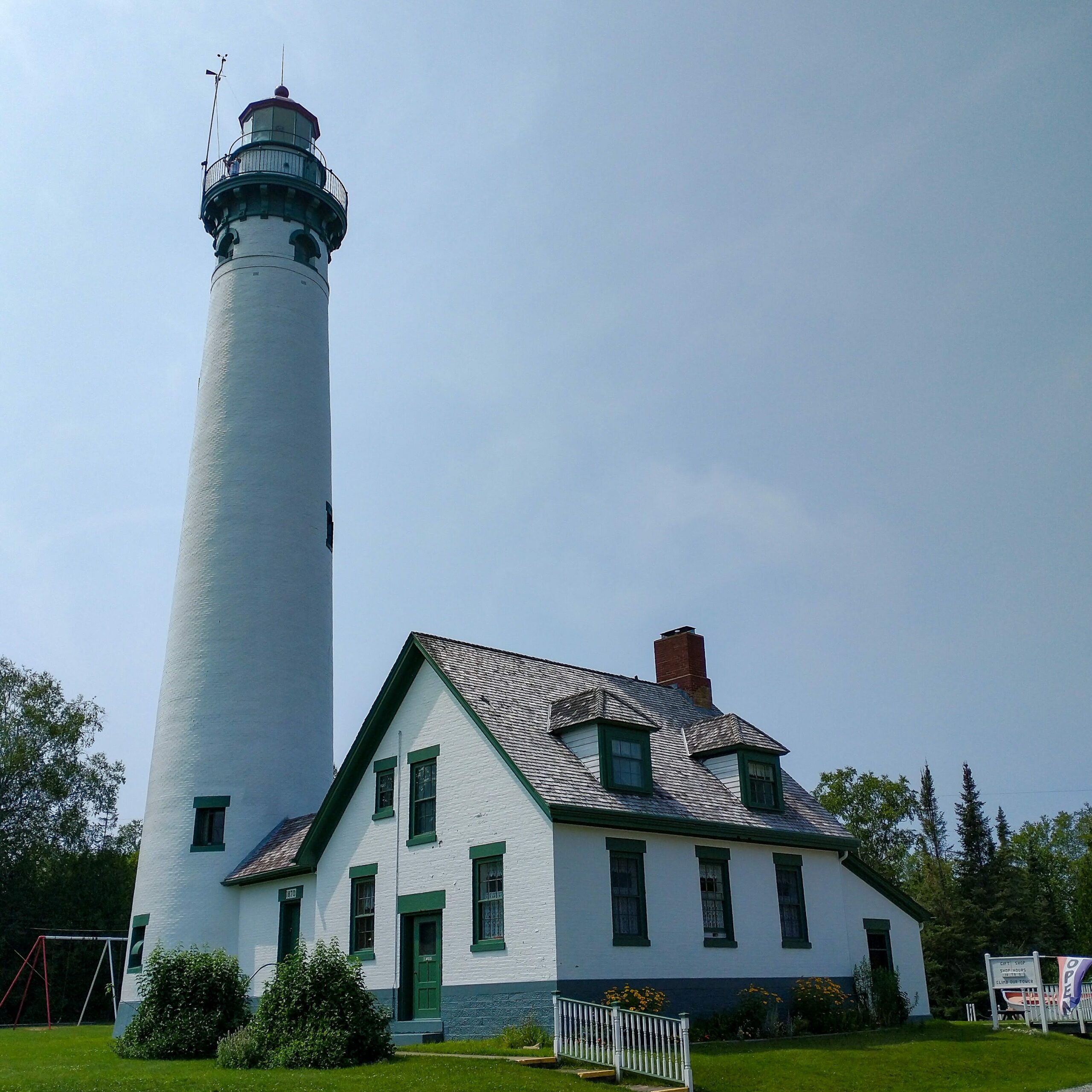 Built in 1870, the New Presque Isle Lighthouse is significantly taller than the old lighthouse and offers quite an adventure. A tight climb is totally worth the view from the top!
A spiral staircase made of 138 iron steps leads to the top of the lighthouse.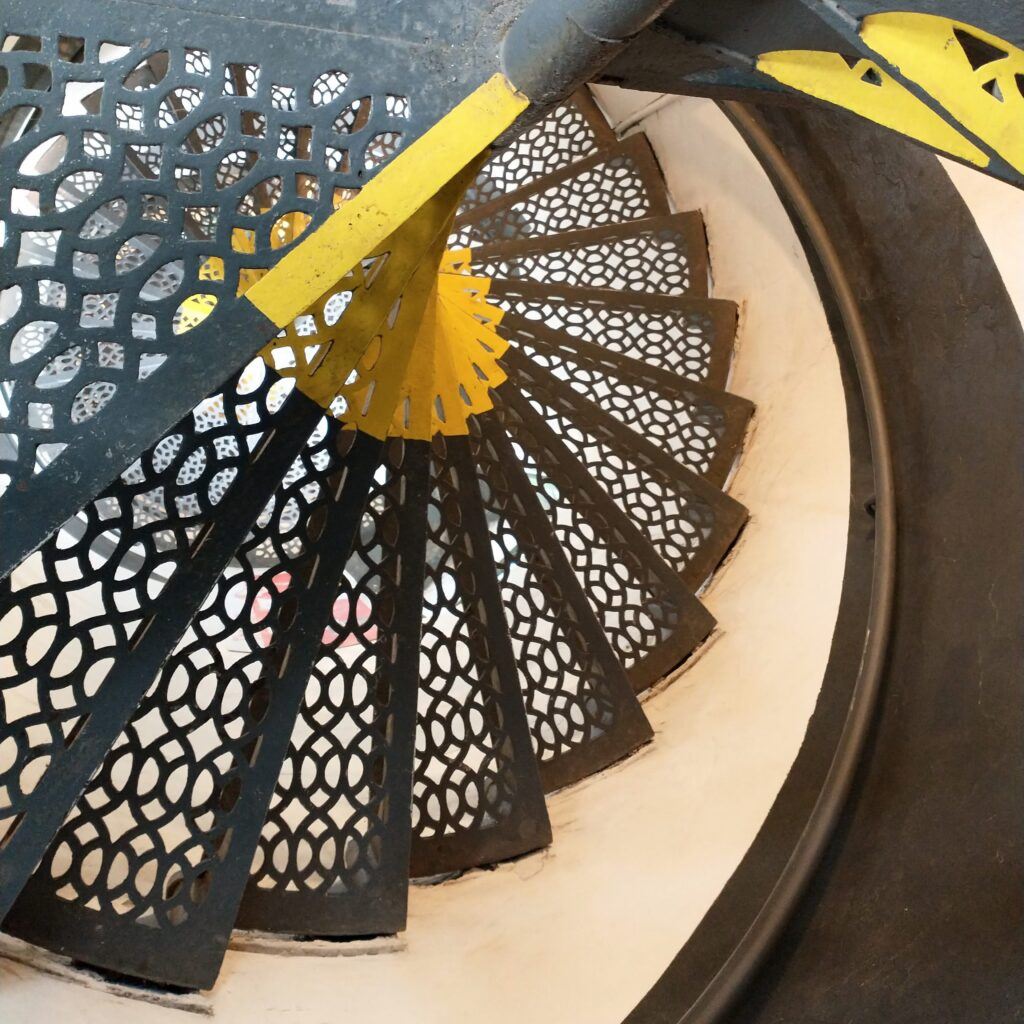 At the very top, a small door leads out to the catwalk where you can walk all the way around. It's a stunning view of Lake Huron. But a little nerve-wrecking 113 feet up in the air. Just don't look down if heights aren't your favorite!
Here's a video from the top of the New Presque Isle Lighthouse on the All Natural Adventures Instagram page:
 

 

View this post on Instagram

 
Happy Lighthouse Climbing
Have you climbed up the Presque Isle lighthouses before? I'd love to hear your experiences in the comments below!
For more outdoor adventures in Northern Michigan, check out Epic Forests At Hartwick Pines.