If you are looking to make some simple changes for more sustainable household products, try this easy one. Switch from tree based paper products to bamboo paper products! In particular, toilet paper made with soft and sustainable bamboo is a great swap.
Since I already shop through Grove Collaborative, I decided to try their Seedling Tree-Free Toilet Paper – 100% Bamboo. If you want to try out Grove, read this first: Is Grove Collaborative Worth It? An Honest Review. Then, use my referral code to get a free gift with your first purchase.
Here's why I think you'll want to make the switch too…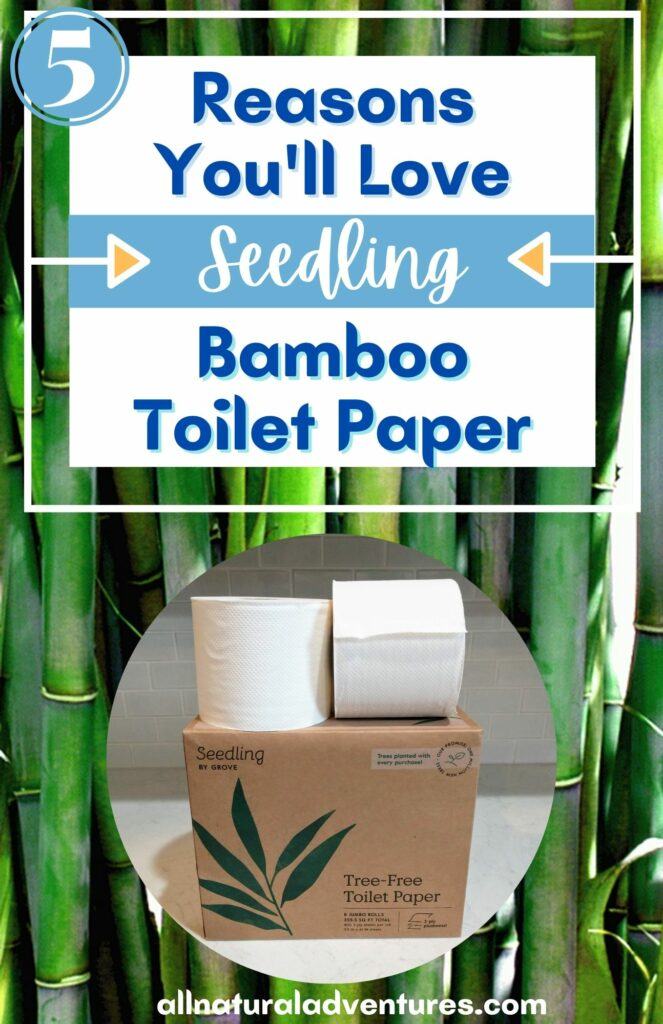 5 Reasons You'll Love Seedling Bamboo Toilet Paper
1. It's soft and sturdy.
Seedling bamboo toilet paper has a great texture – the right balance of soft and sturdy. No complaints from any tushies over here!
2. Bamboo is better for the environment.
Bamboo is a much more sustainable source for paper products than trees. On average, bamboo can be harvested and regrows in 3 months. Trees take about 20 years.
Plus, the bamboo used is pesticide-free and this variety is not a food source for pandas.
Also, the packing is eco friendly too. No bundles of plastic wrapping here. Each set of 8 rolls comes in a box made of recycled cardboard that can easily be recycled again.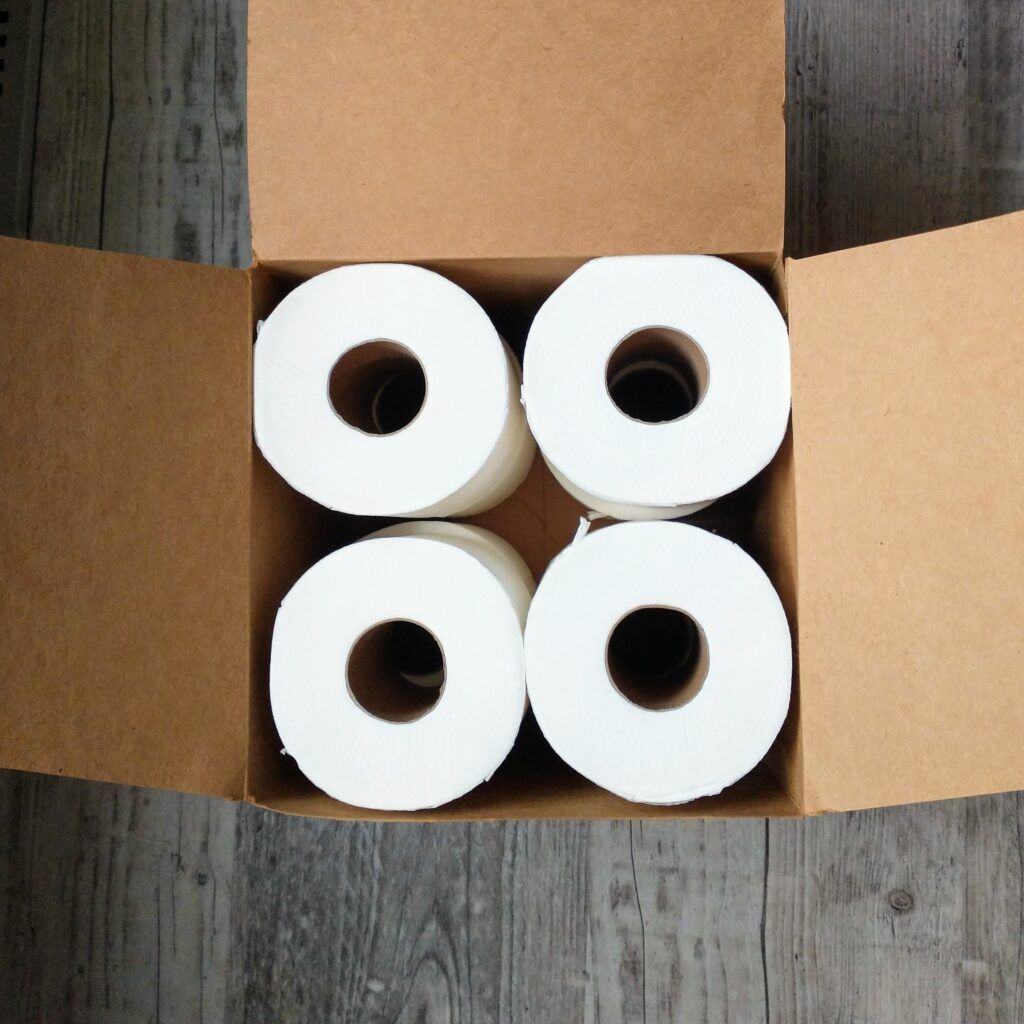 Seedling's eco friendly packaging
3. It's septic and sewer safe.
Our house is hooked up to city water and we haven't had any issues. If your house has a septic system, it's helpful to know that Seedling bamboo toilet paper can safely be used in that situation as well.
4. Affordable and versatile purchase options.
Now, bamboo toilet paper is currently more expensive than regular toilet paper. However, as far as bamboo toilet papers go, Seedling one of the more affordable options. Also, as more people purchase bamboo toilet paper, demand will increase, and prices will go down.
Seedling brand – $26.95/24 rolls
Cloud brand – $30/24 rolls (subscription)
Of course, Amazon also has a few purchase options for bamboo toilet paper. Although, Seedling is still cheaper! Amazon prices tend to change frequently, so check below for current pricing.
Caboo Tree Free Bamboo Toilet Paper
Betterway Bamboo Toilet Paper
If you prefer to sample products before committing, try the smaller 8 pack Seedling sells first. That's what I did before ordering the 24 roll set.
5. Your purchase helps plant more American trees.
Besides saving forests from being logged for more paper products, Seedling has another tree friendly bonus. For every 100 rolls purchased, Seedling plants 1 tree.
Bamboo Toilet Paper Convert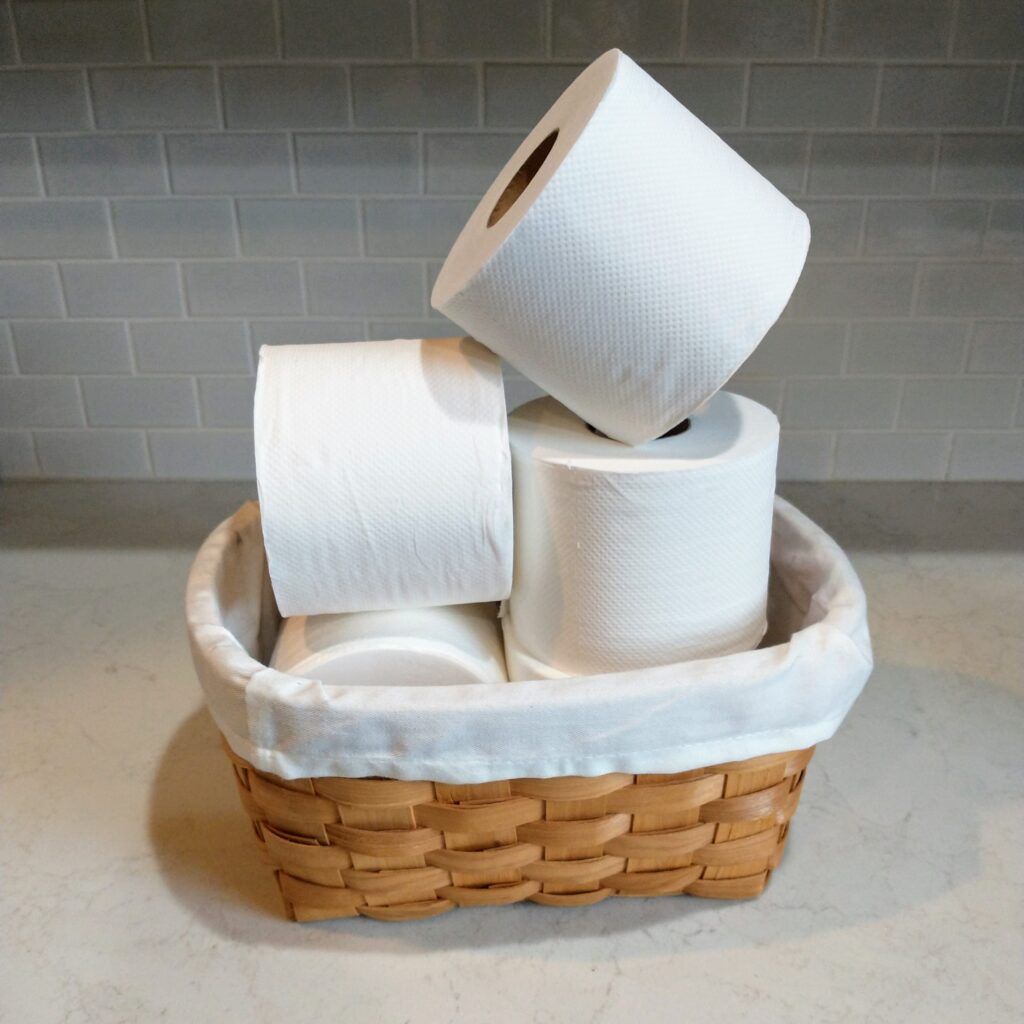 Personally, Seedling is the only brand of bamboo toilet paper I have tried so far. Given all the reasons above, I haven't felt a need to try anything else!
How about you – have you tried bamboo toilet paper yet? Have a different brand you love?
If you want to try out Seedling, don't forget to claim your free gift with my referral code!
*This post contains affiliate links. All Natural Adventures may earn from qualifying purchases. Thank you for supporting this blog!*