Did you know that Michigan has its own Monet Garden? Tucked away in a little corner of historical downtown Muskegon is a beautiful and whimsical replica garden. Filled with colorful flowers, it features a small pond with water lillies and a blue bridge like the original Monet Garden in Giverny, France.
In fact, there are 3 free, public gardens in downtown Muskegon all within a 1 mile loop. Try this lovely garden stroll during your next visit to Muskegon!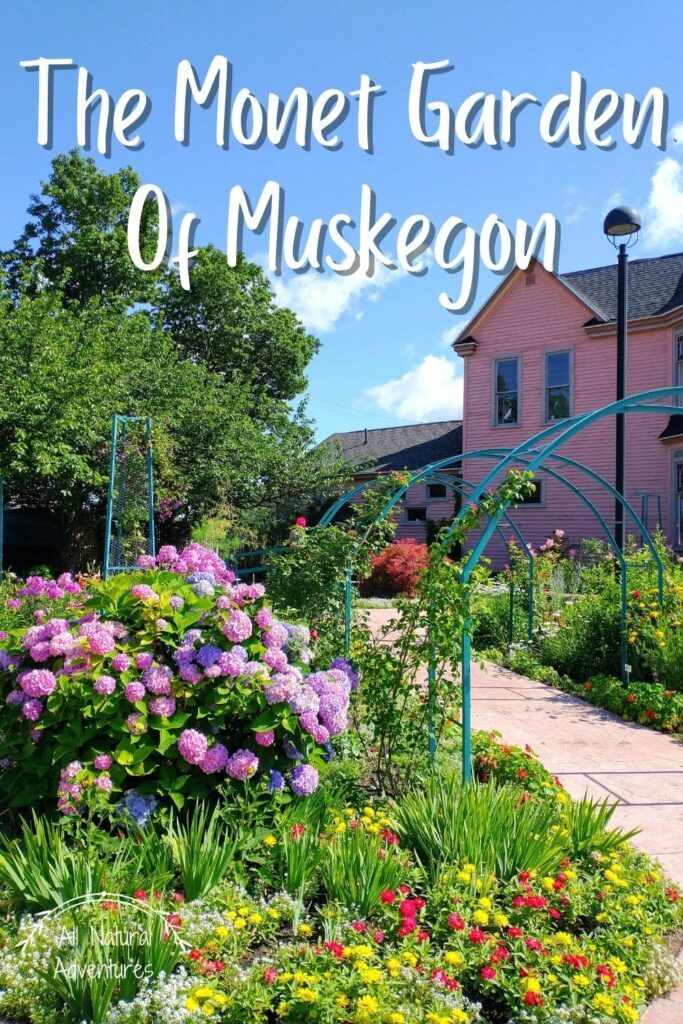 Location & Parking
On your tour of Muskegon public gardens, explore these 3 small but enchanting spots:
Shakespeare's Garden (outside the Hackley Public Library along 3rd Street)
Monet Garden (on the corner of 5th Street and W Clay Ave)
Heritage Memorial Garden (545 W Western Ave)
Start your garden tour by parking at the Hackley Public Library:
316 W Webster Ave
Muskegon, MI 49440
Shakespeare's Garden
While you are at the Hackley Public Library, take a peek inside this beautiful historical building as well. Lots of detailed woodwork and stained glass windows to admire!
Then, stroll through the tiny Shakespeare Garden located on 3rd Street. Along with an adorable frog statue, this garden contains 35 plant species that are mentioned in William Shakespeare's writings.
Walk across the street through Hackley Park as you make your way to your next stop, the Monet Garden.
Monet Garden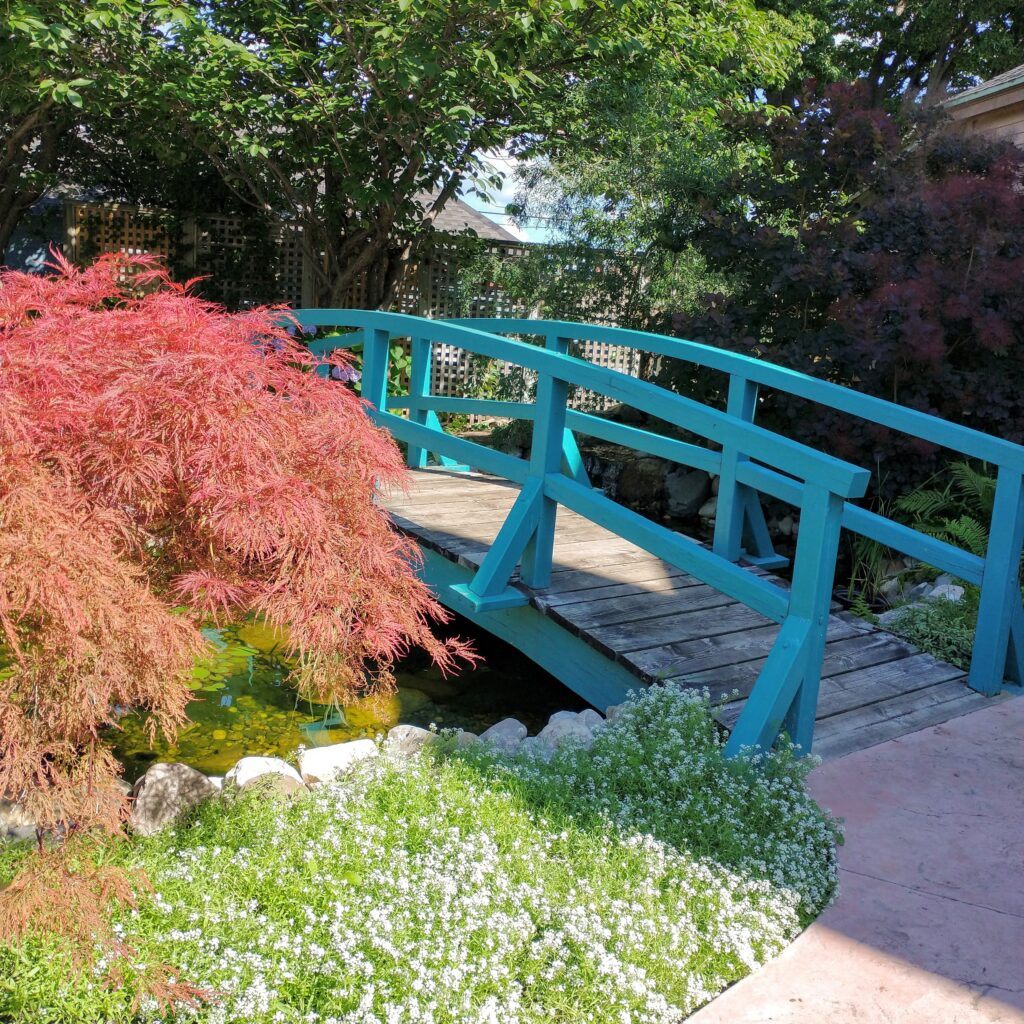 Background
In 2020, a community effort transformed this vacant lot into the beautiful Monet Garden of Muskegon. As a free, public garden, volunteers through the Lakeshore Garden Masters have graciously maintained the garden for over 20 years. Donations can be made online to support the garden through the Community Foundation Muskegon County.
For the latest updates, follow along on their Facebook page: Monet Garden of Muskegon.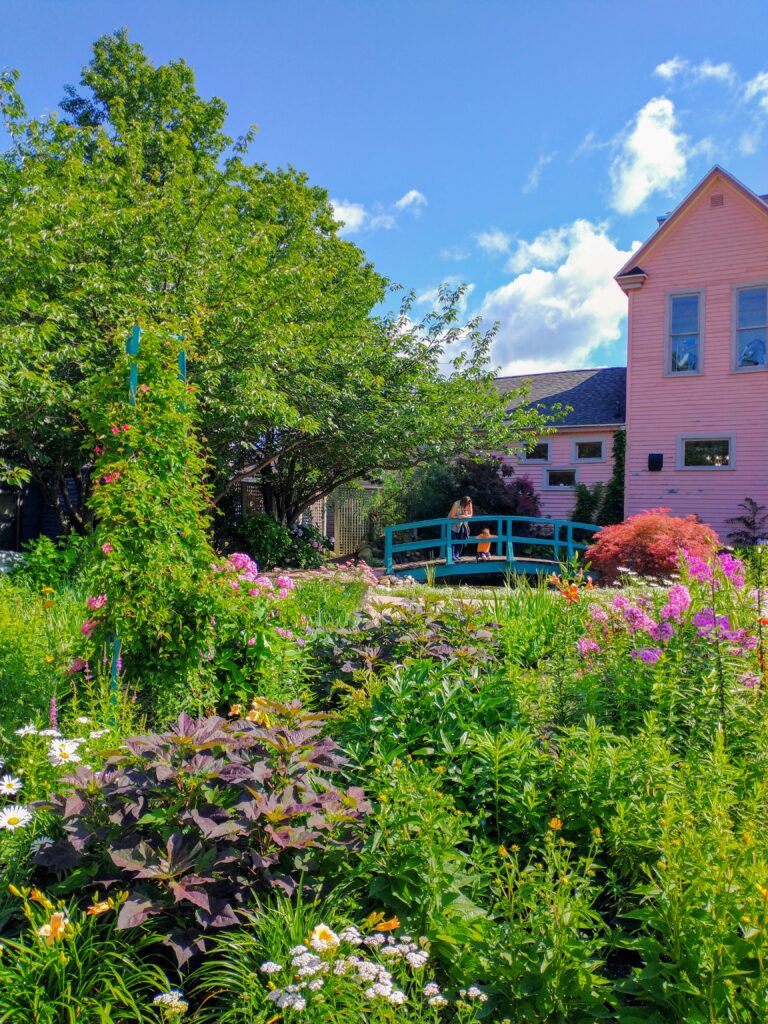 Enchanted Garden
Throughout the summer, the Monet Garden is filled with lovely blossoms. During our visit in July 2021, the hydrangeas were in full bloom and the butterflies were fluttering away. It truly is an enchanted garden in the heart of downtown Muskegon!
Just another block away, another gorgeous public garden awaits.
Heritage Memorial Garden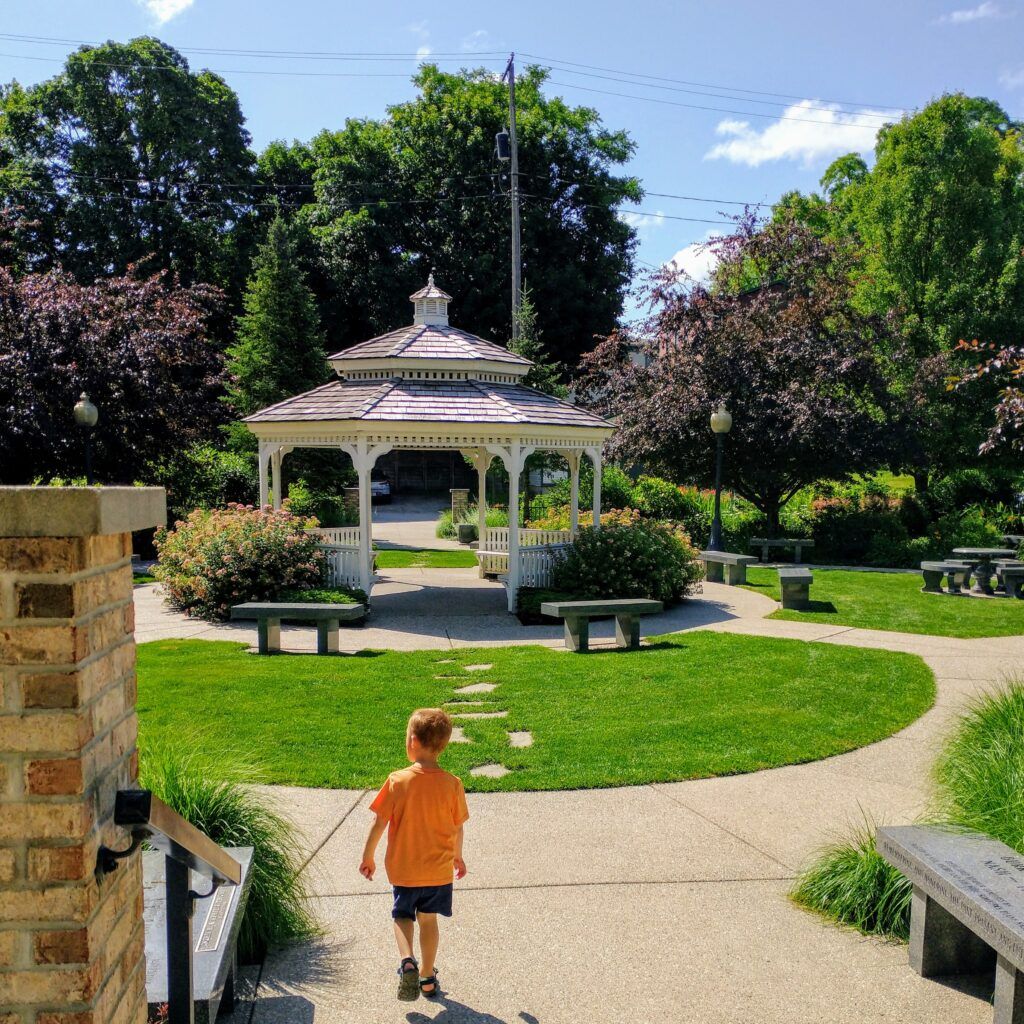 In 2005, the Heritage Memorial Garden was created in memory of Ed Babbit. Two waterfall fountains, ornamental trees and flowers fill the Heritage Memorial Garden with beauty and tranquility. With a creative twist, the sidewalk is designed to look like flower petals around a gazebo in the center of the garden.
After touring the Heritage Memorial Garden, it's just a short walk back to the Hackley Public Library.
Happy Garden Hopping!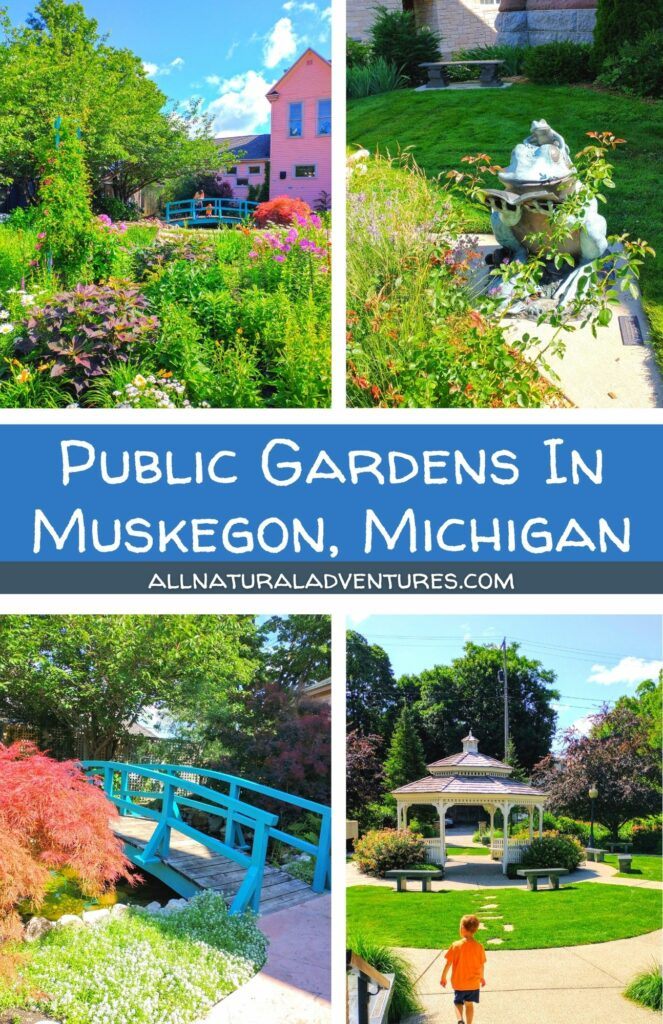 There you have it – 3 beautiful public gardens in less than 1 mile! Have you visited any of these lovely gardens in Muskegon? I'd love to hear from you in the comments below.
For more local garden fun, check out Frederik Meijer Gardens: Family Guide.