Wondering what to get a child who loves nature? I'm sharing all my favorite nature gifts for kids that inspire outdoor play, learning and adventures! Perfect for any occasion including holiday or birthday gifts.
For your convenience, I've included direct affiliate links to my favorite nature gifts for kids. If you order through these links, I may receive a small commission at no additional cost to you.
Favorite Small Businesses for Kids' Nature Gifts
While I have included some gift ideas from Amazon, many of my suggestions come from these 5 unique or small businesses that have stellar options for kids' nature gifts:
HABA: Specifically, their Terra Kids collection is perfect for outdoor exploration
Etsy: Always a great source for handmade and small business gifts
Imagine Childhood: Family-owned company with nature-themed educational gifts
Uncommon Goods: Sustainable B Corp with lots of unique gift ideas
Hopscotch Children's Store: Michigan based toy store with locally and sustainably sourced gifts
30+ Awesome Nature Gifts for Kids
Nature Exploration Gear & Tools
Going exploring in nature is always more fun with some gear to investigate plants and little critters! For gifts, opt for high-quality gear and tools that will last rather than the cheaper toy version.
1. Binoculars – Water Resistant & Shockproof (from Amazon)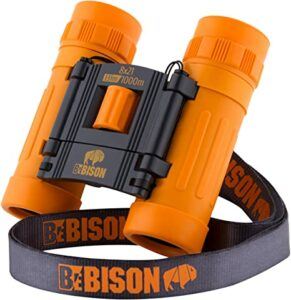 2. Terra Kids Exploration Magnifying Glass (from HABA)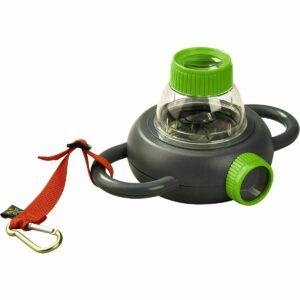 3. Terra Kids Scoop Net With Adjustable Handle (from HABA)
4. Terra Kids Beaker Magnifier (from HABA)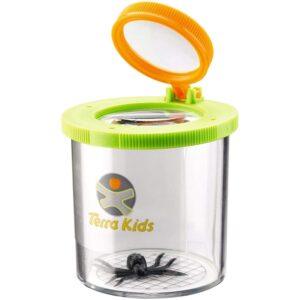 5. Wooden Bug and Critter Cage (from Etsy)
6. Hape Nature Fun Hand-Powered Flashlight (from HABA)
7. Little Sun Solar Powered LED Lamp (from Earth Easy)
8. Compass (from Amazon)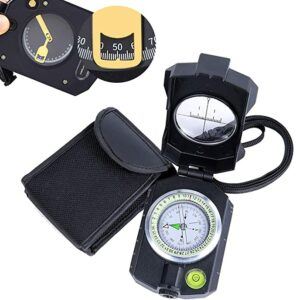 Nature Journals & Field Guides
A wonderful complement to exploration tools, my kids spend hours paging through bird and plant field guides. We have the Michigan specific guides, but they are made for all regions. Also, nature journals provide the perfect space to track all your field finds.
9. Kids Backyard Sketchbook (from Etsy)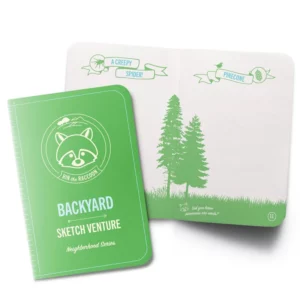 10. Nature Walk Journal (from Amazon)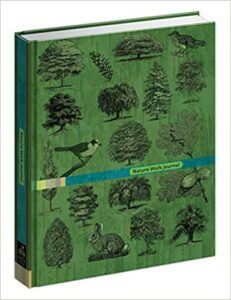 11. Bird Field Guide (from Amazon)
12. Wildflower Field Guide (from Amazon)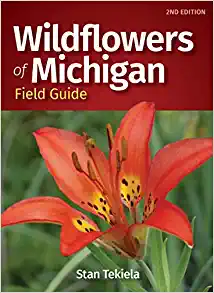 Science & Nature Kits
Science and nature kits are a great way to combine nature play and learning. From DIY building kits to watching caterpillars transform into butterflies, these kits provide memorable hands-on experiences.
13. Terra Kids Cork Boat DIY Activity Kit (from HABA)
14. Butterfly Kit with Live Caterpillars (from Amazon)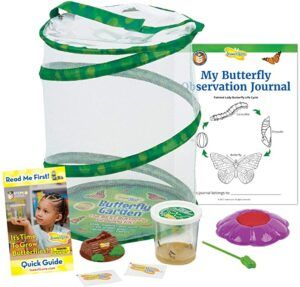 15. Kids DIY Birdhouse Kit (from Etsy)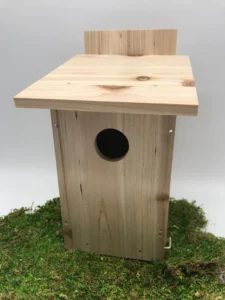 Gardening Tools & Kits
Besides the sheer fun of playing in the dirt, gardening with kids provides so many benefits. Learning where food comes from and how to care for the earth to name a few. When it comes to gardening tools for kids, choose metal and wooden tools that tend to last longer than plastic ones.
16. Watering Can Gardening Kit (from Imagine Childhood)
17. Kids Suede Cowhide Gloves (from Amazon)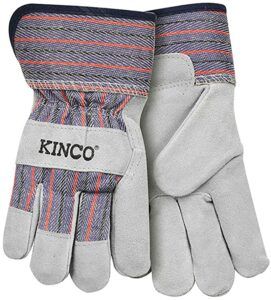 18. DIY Seed Ball Kit (Uncommon Goods)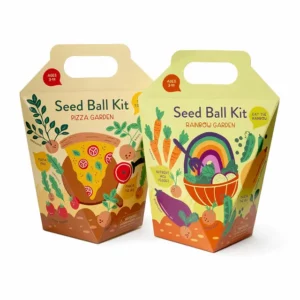 19. Monarch Butterfly Milkweed Seed Garden Kit (from Etsy)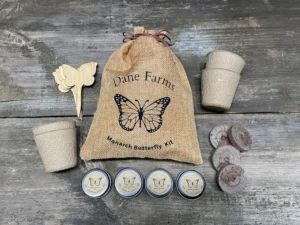 Outdoor Toys
Whether playing at a park, beach or in your own backyard, fun outdoor toys encourage more time spend outside in the fresh air. Quality sand toys can get double use as snow toys too!
20. DIY Red Kite Kit (from Imagine Childhood)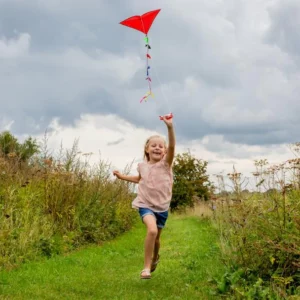 21. Sand and Snow Castle Kit (from Uncommon Goods)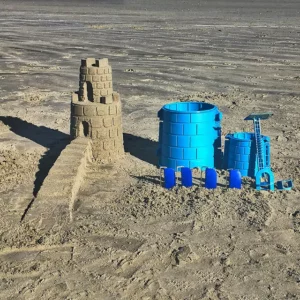 22. Terra Kids Treehouse Block and Tackle (from HABA)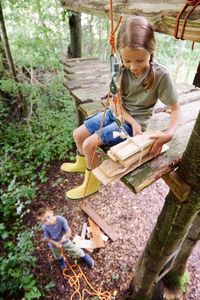 Nature Games
Outdoor scavenger hunt and card games are great for playing outdoors with the whole family. Plus, portable card games are perfect for adding some extra fun to a nature walk or camping trip.
23. Go Find It (from Amazon)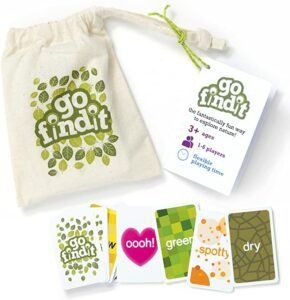 24. Backyard Box of Outdoor Activity Ideas for Kids (from Etsy)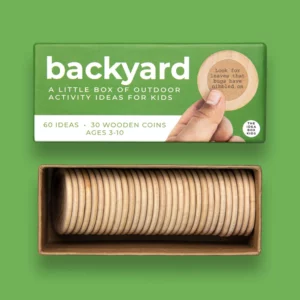 25. Spot It! Camping Card Game (from Amazon)
Nature Crafts & Creative Play
Playing in nature provides so many opportunities to use creativity and imagination. For little foragers, plant clippings and wildflowers (from areas that are allowed to be picked) are a great basis for nature craft ideas.
26. Flower Press Kit (from Imagine Childhood)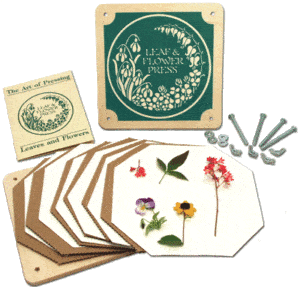 27. Flower Holder – Children's Outdoor Nature Exploration Activity (from Etsy)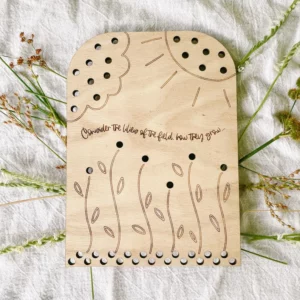 28. Kids Tepee (from Etsy)
Think Outside Subscription Boxes
For a fun and educational nature gift, check out the Think Outside monthly subscription boxes. Each box contains high quality outdoor gear and hands-on challenges related to the monthly outdoor survival skill theme, like outdoor shelters or night-time discovery. Read my full review here: 3 Reasons Your Kids Will Love Think Outside Subscription Boxes.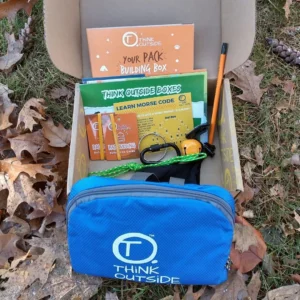 30. Think Outside Junior Ages 4-7
Nature Magazine Subscriptions for Kids
Monthly magazine subscriptions are another educational gift that keeps on giving. Plus, nature magazines are the perfect car activity for your next family road trip adventure.
31. Ranger Rick or Ranger Rick Jr.
32. National Geographic Kids or National Geographic Little Kids
Nature Experience Gifts for Kids
Spending quality time together truly is the best gift. Choose experience gifts to create fun family memories that last a lifetime.
Here are a few suggestions that our family loves to do together:
One day visit or a yearly membership to a local zoo, nature center, botanical garden, or museum
Nature center one day class or multi-day summer camp
Happy Nature Inspired Gift Giving!
I hope this list provided lots of inspiration for nature gifts for kids. Any other favorites you would add? Let me know in the comments below. I'm always up for new gift ideas!
For more gift ideas, check out: