Making family memories together is truly the best gift you could receive. With that in mind, this gift guide centers around fun outdoor gifts for families that encourage spending quality time together.
Explore the outdoors and make some great family memories this holiday season!
This post includes affiliate links. If you purchase through these links, I may receive a small commission at no additional cost to you.
Fun Outdoor Gifts for Families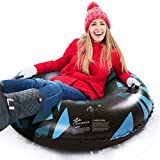 1. Inflatable Snow Sleds
For something you can enjoy right now during winter, snow toys make awesome holiday gifts. We have used inflatable snow sleds for years and they are so much more comfortable than the hard plastic ones. Especially for grown ups!
Get the full sized 47 inch Jasonwell Snow Tube for teens and adults and the smaller 34 inch JOYIN Snow Sled for kids.
2. Family Sized Hammock
For something to enjoy after the holidays, pick up an extra roomy Wanderer Double Hammock. Perfect for enjoying some family bonding time while on your next adventure!
Also, make sure to add the Tree Hugger Hammock Straps for easy set up and an extended distance between anchor points.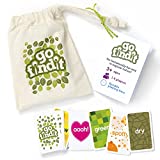 3. Go Find It
This outdoor nature scavenger hunt card game is perfect for families. And Go Find It is a convenient travel size to bring along on a nature walk or camping trip.
We received Go Find It as a gift last Christmas and it's been fun to play together as a family. Great for younger kids too!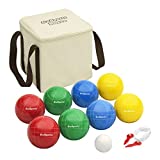 4. Bocce Ball Set
For fun in your own backyard, try a Bocce Ball Set. An easy game for kids to enjoy as well. Since it comes with a nice carrying case, it's handy for travelling too.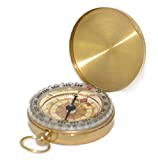 5. Compass
Whether you are learning orienteering or going letterboxing (read all about Letterboxing Vs. Geocaching: Treasure Hunting Adventures), a compass is always helpful for outdoor family adventures.
Get a pretty brass Sharp Survival Compass or this practical one for kids Coghlan's Function Whistle (this is the one we use).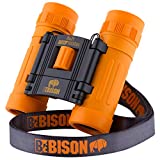 6. Kid Safe Binoculars & Bird Field Guide Book
Take your outdoor exploration to a new level with binoculars and guide books! These BeBison Binoculars are the exact set of kids binoculars we own. They fold up nice and small in a carrying pouch and have held up to being dropped several times.
Of course, while you're using those binoculars, a Bird Field Guide Book comes in handy too.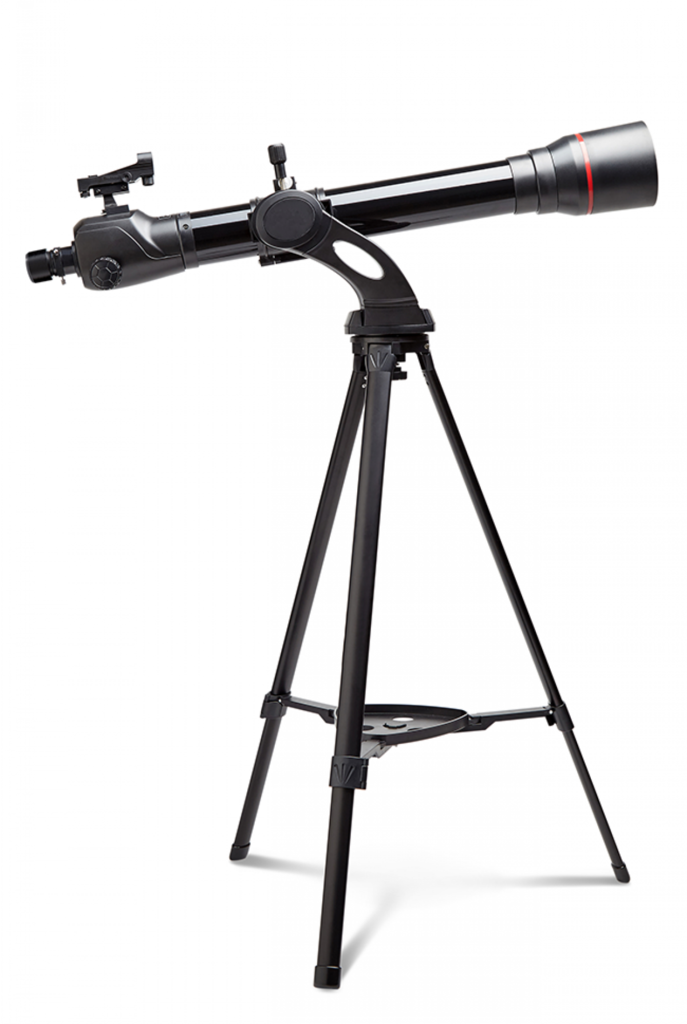 7. Telescope & Constellation Guide Book
Since it gets dark so early, clear winter nights are perfect for stargazing and learning about the night sky. Check out this highly rated Gskyer Telescope for kids and beginners. Or this sleek Konus Refracting Telescope.
Even without a telescope, learning how to identify the constellations is a fun way to explore the night sky with your family. This pocket size Constellation Guide Book would make a great stocking stuffer.
Happy Outdoor Exploring!
I hope this guide provides some inspiration for fun and unique outdoor family gifts. If you have any suggestions for outdoor gifts your family loves, drop a comment below!
For more gift ideas: