Taking a more sustainable approach to the holidays can be as easy! When it comes to eco-friendly gift giving, here's a few simple tips…
Focus on quality over quantity
Shop locally or through sustainable online retailers
Choose experience gifts
Embrace handmade gifts
Be mindful of gift wrapping materials
While our family is in no means perfect in purchasing 100% eco-friendly gifts, the holidays are a great opportunity to make more mindful purchases. Lots of people making small changes can make a big impact!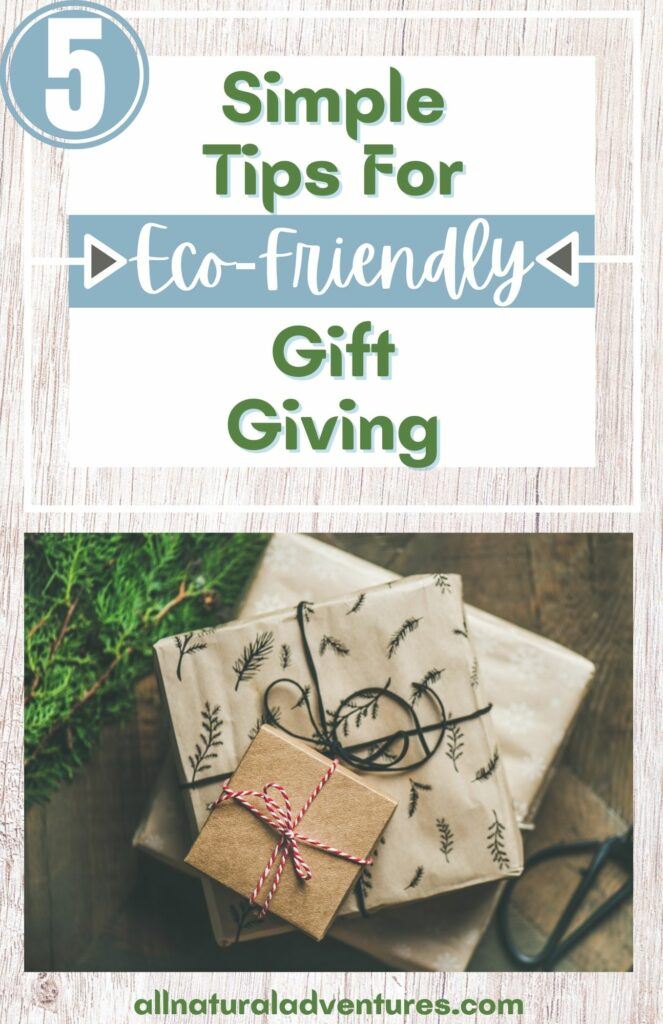 1. Focus on quality over quantity.
Spending time shopping for a few thoughtful, quality gifts can save you time and money. Plus, they will likely last longer and be more appreciated.
2. Shop locally or through sustainable online retailers.
I've heard it said that when you purchase a gift, you have the opportunity to bless two people – the person you are buying the gift for as well as the person (or business) you are buying the gift from.
Take a moment to think about which businesses you would like to support and bless this year through your purchases. Challenge yourself to find at least one new local or sustainable business to buy a gift from. If you are local to West Michigan, stay tuned for an eco-friendly West Michigan gift guide coming out soon!
3. Choose experience gifts.
Experience gifts allow us to focus on what truly matters – spending time together as a family.
This holiday season, try to swap a least one material gift for an experience instead. Need some ideas? Check out How To Gift Family Adventures For The Holidays.
4. Embrace handmade gifts.
Often times, handmade gives can be the most meaningful ones. Plus, they're a great opportunity to reuse or upcycle existing goods already on hand. For grandparents, handmade art from grandkids can be especially precious too.
For inspiration, here's 50 More Quick and Easy Handmade Gift Ideas (1 hour or less!).
5. Be mindful of gift wrapping materials.
Unfortunately, so much of that packaging that looks pretty under the Christmas tree ends up in the landfill. If you love wrapping paper, try a recyclable kind. Or choose reusable gift bags and boxes, which can be enjoyed for several occasions.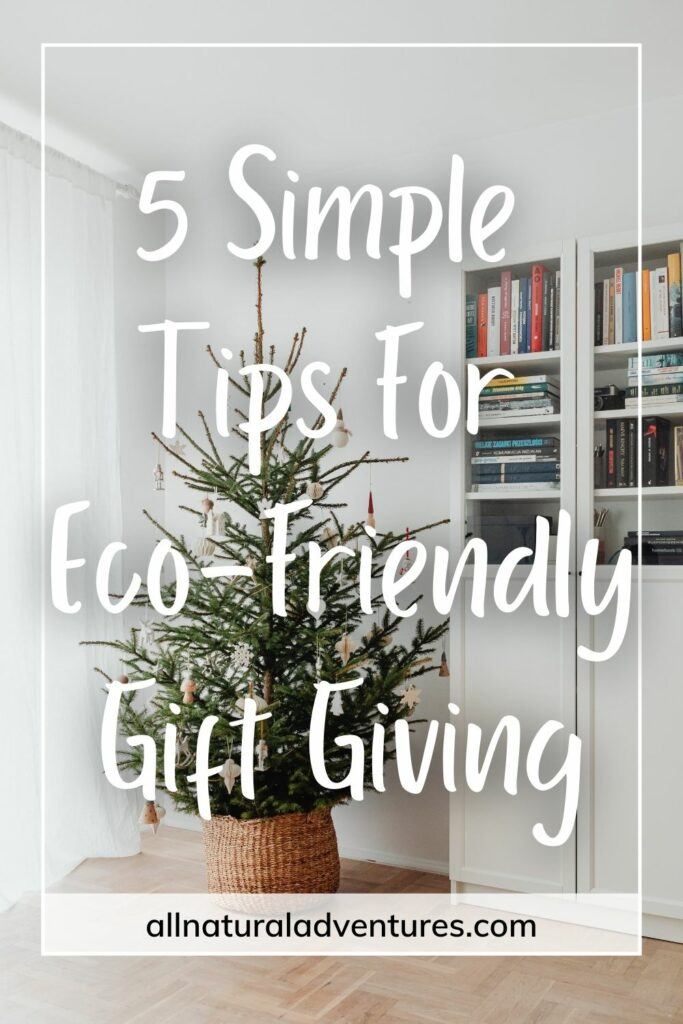 Happy Eco-Friendly Gift Giving!
Happy Holidays! I hope these simple sustainability tips help you make more mindful purchases during this season of gift giving.
If you have any other simple eco-friendly gift giving tips, I'd love to hear from you in the comments below!