Sustainable West Michigan small businesses? Eco-friendly and organic products? Yes, please!
If you like to shop local and support sustainable businesses in West Michigan, then this holiday gift guide is for you!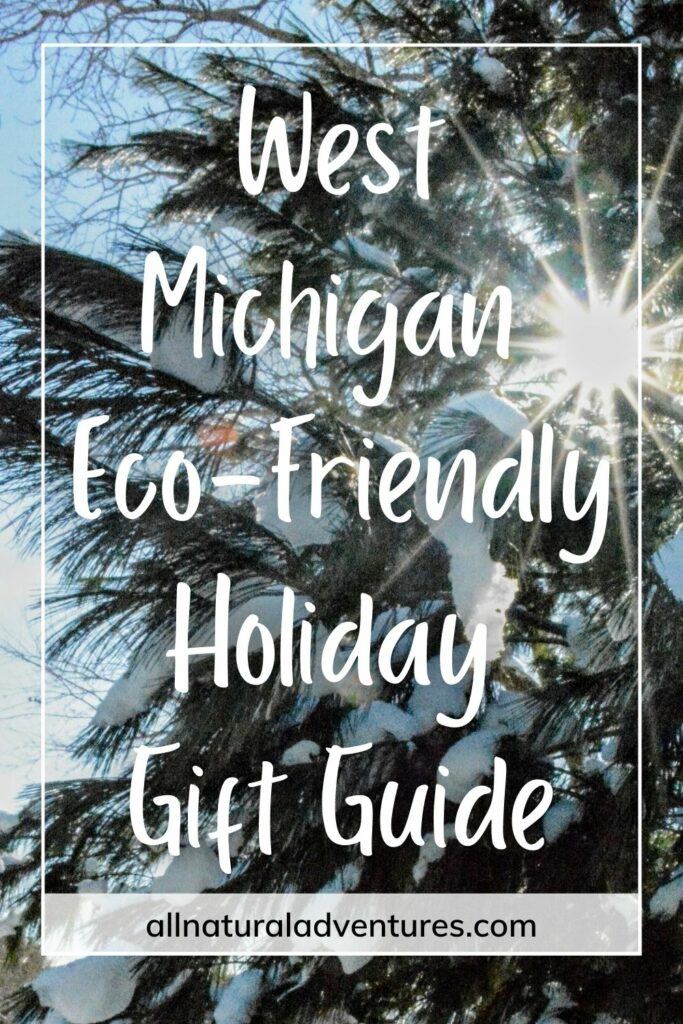 Why shop local?
It's good for…
Map of Eco-Friendly Small Businesses in West Michigan
This map features the small businesses that have brick and mortar locations. Check below for the full list including entirely online shops.
Shop Locally & Sustainably By Category
Toys & Sports
Hopscotch Children's Store (Grand Rapids): Owned by a husband and wife team, Hopscotch offers unique and quality children's gifts, including toys, games and puzzles that are locally and sustainably sourced.
ECOBUNS BABY + CO. (Holland): For lots of eco-friendly baby and children's products and toys, visit the adorable ECOBUNS BABY + CO. shop in Holland.
Revolin Sports (Online shop based in Holland): Pickleball is so popular lately! For sustainably made pickleball paddles, check out Revolin Sports.
Home & Personal Gifts
Bee Joyful Shop (Kalamazoo): If you are trying to adopt more of a zero waste and plastic free lifestyle, Bee Joyful Shop is the perfect resource for you! This cute shop is full of eco-friendly products for the home like reusable beeswax food wraps and package free lotion bars. Use their refill station too! Bring your own containers and fill up on natural personal care products and household cleaners to cut down on single use plastics.
The Bridge (Holland): The Bridge is a treasure trove of unique gifts handmade by fair trade artisans from all over the world. In addition to gifts for the home, they also offer sustainably made jewelry, women's clothing, and children's toys.
Natural Habitat Candle Co. (Online shop based in Kalamazoo): Your local shop for handmade, natural soy candles with amazing clean scents. For the holidays try Peppermint Eucalyptus or Cinnamon Vanilla Swirl.
Damn Handsome Grooming Co. (Online shop based in Kalamazoo): By partnering with local craft breweries, Damn Handsome repurposes brewed ingredients for all natural, sustainable men's products. A unique gift for any craft beer fans!
Apparel
Crann Apparel (Online shop based in Grand Rapids): Crann Apparel makes the most amazing children's clothes made from organic and sustainable materials. After being gifted t-shirts and boxers to try out, my 4 year old's assessment was, "These are awesome!" Seriously, this is the softest fabric I've ever felt. Crann Apparel would make the perfect gift for a child with sensitive skin.
Forever Great (Online shop based in West Michigan): Made out of recycled plastic water bottles, Forever Great apparel aims to keep plastic pollution out of the Great Lakes. Plus, their shirts look awesome too!
Food & Drink
South East Market (Grand Rapids): With a focus on sustainability and equity, South East Market serves all of your local grocery store needs and more. For holiday gifts, they offer an array of natural and locally made items like Brewt's Hot Sauce or Emme's Plaintain Chips. Proudly owned by women of color too!
Indigo Vibes Apothecary (Online shop based in Holland): For organic loose leaf teas, check out Indigo Vibes Apothecary. Hibiscus Heaven Tea sounds amazing.
Featured Eco-Friendly Gift Guides on Instagram
For the Kids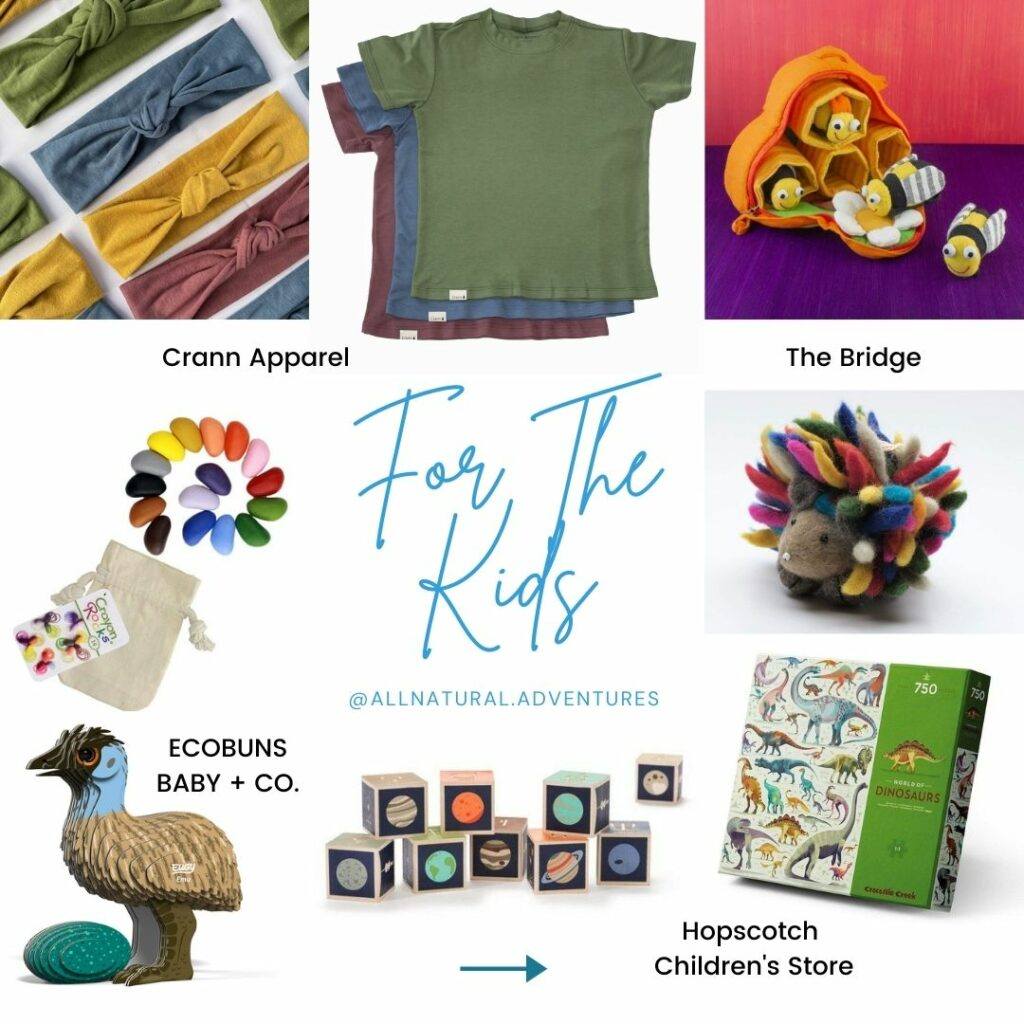 For Her
For Him
Nature Center Memberships
A membership to a local nature center makes an awesome gift as well! These organizations all take part in important local conservation efforts. Plus, you get to enjoy their beautiful natural areas and trails all year long.
Consider a membership to one of these West Michigan nature centers:
For more eco-friendly gift ideas, check out How To Gift Family Adventures For The Holidays & 5 Simple Tips For Eco-Friendly Gift Giving.
Happy Local Holiday Shopping!
I hope these gift guides provide lots of inspiration for eco-friendly, small businesses in West Michigan to support this holiday season. If you have any other businesses you would love to see on this list, please leave a comment below!