If you are looking for eco friendly photo cards, Paper Culture is the best option out there! Tons of cute designs for the holidays or any occasion. Reasonable prices. Sustainable business practices. Paper Culture is an all-around winner.
In this Paper Culture review, I'll be sharing my top 5 reasons to choose their sustainable holiday cards this season.
5 Reasons To Order Eco Friendly Photo Cards From Paper Culture
This post contains affiliate links. If you make a purchase through one of these links, I may receive a small commission at no cost to you. Thank you for supporting this blog!
1. All cards are made from sustainable materials.
With cards made from 100% post-consumer recycled paper to bamboo, rest easy knowing you are making a purchase that is good for the planet.
2. Paper Culture is carbon neutral.
Through everyday operations, all companies have a carbon footprint. However, Paper Culture is unique in that it offsets its entire carbon footprint through carbon credits with CarbonFund.org.
Read all about how Paper Culture's sustainability efforts compare to other photo card companies here.
2. A tree is planted for every purchase.
Beyond maintaining a carbon neutral footprint, Paper Culture aims to take constructive action toward preserving the environment. So far, Paper Culture has planted over 1 million trees where reforestation efforts are most needed.
Plus, when you complete your order, you get to create a dedication to someone special for your tree!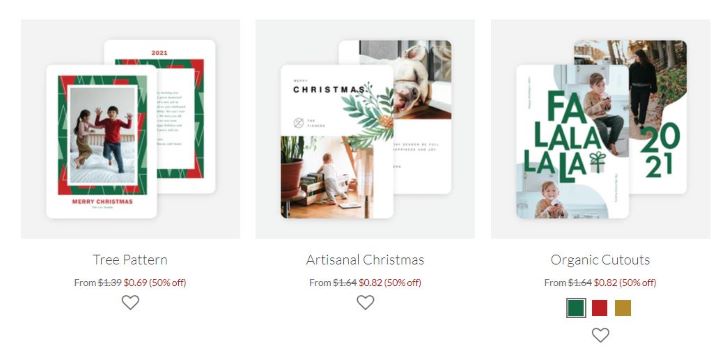 4. There are lots of cute and modern cards designs.
Featuring several nature-based designs like wreaths and trees, Paper Culture features tons of beautiful card designs. The hardest part is choosing just one!
Shop all of Paper Culture's festive holiday card designs here.
5. Paper Culture has the perfect balance of quality products and reasonable prices.
Granted, Paper Culture is not the absolute cheapest source when it comes to holiday photo cards. However, you often get what you pay for. And Paper Culture strikes the perfect balance of quality products and reasonable prices. All while maintaining sustainable business practices too!
For reference, here's a snapshot of my order: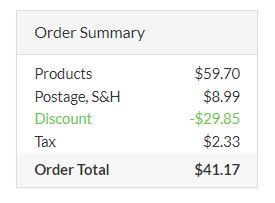 I ordered 30 cards and envelopes of the Classic Wreath design in the 6″ x 4.3″ size. With a promotional discount of 50% off holiday cards, the grand total with taxes and shipping was $41.17. That works out to be $1.37 per card. Pretty reasonable and in the same range as orders I have made from other photo card companies.
If you'd like to order your own sustainable Christmas cards, check out all of Paper Culture's eco friendly photo cards here.
Happy Holidays!
I hope you choose Paper Culture to spread eco friendly holiday cheer this year! If you have ordered from them before, I'd love to hear about your experience in the comments below.
For more eco friendly tips and gift ideas for the holidays, check out Eco-Friendly & Inexpensive (Under $15) Stocking Stuffers For Kids and 5 Simple Tips For Eco-Friendly Gift Giving.