Full of majestic White Pines and Hemlock trees, Hartwick Pines State Park in Grayling, Michigan, is one of the largest state parks in the Lower Peninsula. Here you can experience the magic of wandering through an old growth forest, one of the few remaining in Michigan. Additionally, several educational exhibits share insights on the history of the logging industry in the state. Truly a gem of a Michigan State Park!
Location
Visitor Center/Main Parking Lot
3612 State Park Dr.
Grayling, MI 49738
Hartwick Pines Highlights
21 miles of trails – great for hiking, biking, cross-country skiing
1.25 mile paved and accessible Old Growth Forest Trail
Bright & Glory Lakes – two small catch and release fishing lakes
Visitor Center with educational exhibits
Historical Logging Museum
Modern campground
Hartwick Pines Trail Map
Old Growth Forest Trail
From the parking lot by the Visitor Center, follow the wooden boardwalk to the Old Growth Forest Trailhead. At the start of the boardwalk, you will find this plaque honoring Edward E. Hartwick, for whom the park is named.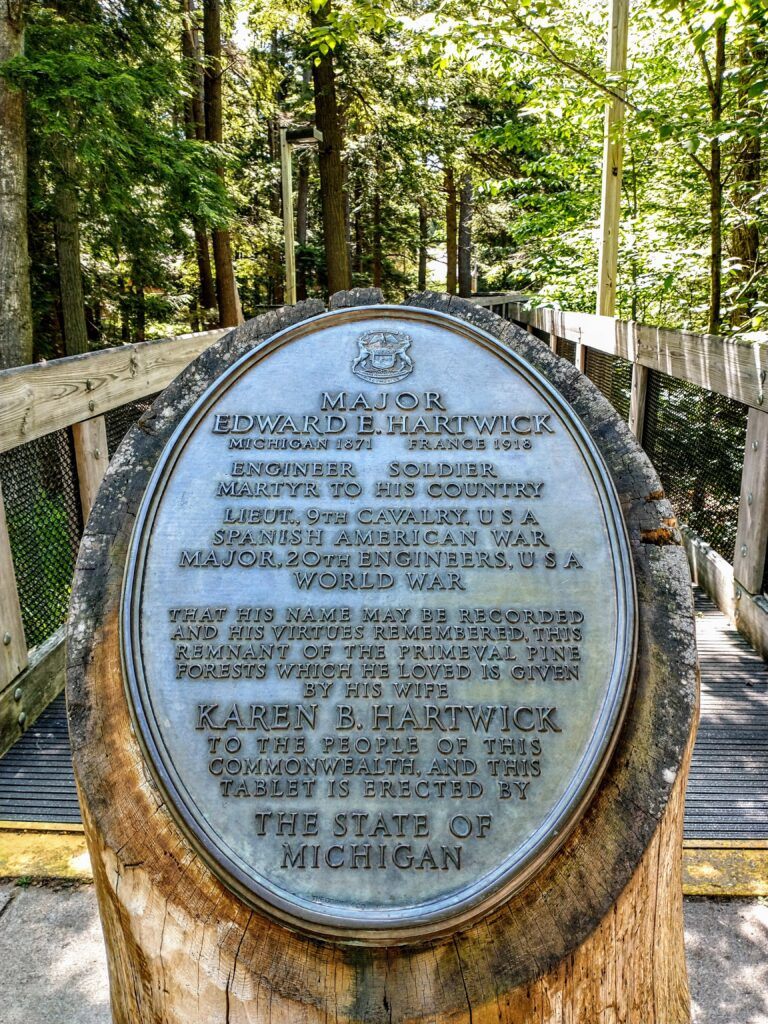 "This remnant of primeval pine forests which he loved is given by his wife Karen B. Hartwick…"
Wander Through Towering Trees
As a paved and relatively flat 1.25 mile path, the Old Growth Forest Trail is great path for adventurers of all ages and abilities. Definitely a family friendly favorite hiking trail!
There is something so magical and peaceful about strolling through the woods, especially when the trees are hundreds of years old. Along the Old Growth Forest Trail, many of these pines are estimated to be between 350 and 375 years old. The largest trees are up to 160 feet tall and up to 4 feet in diameter.
With 49 acres of old growth forest in Hartwick Pines, catch a glimpse of what Northern Michigan looked like before the logging boom of the 1800s.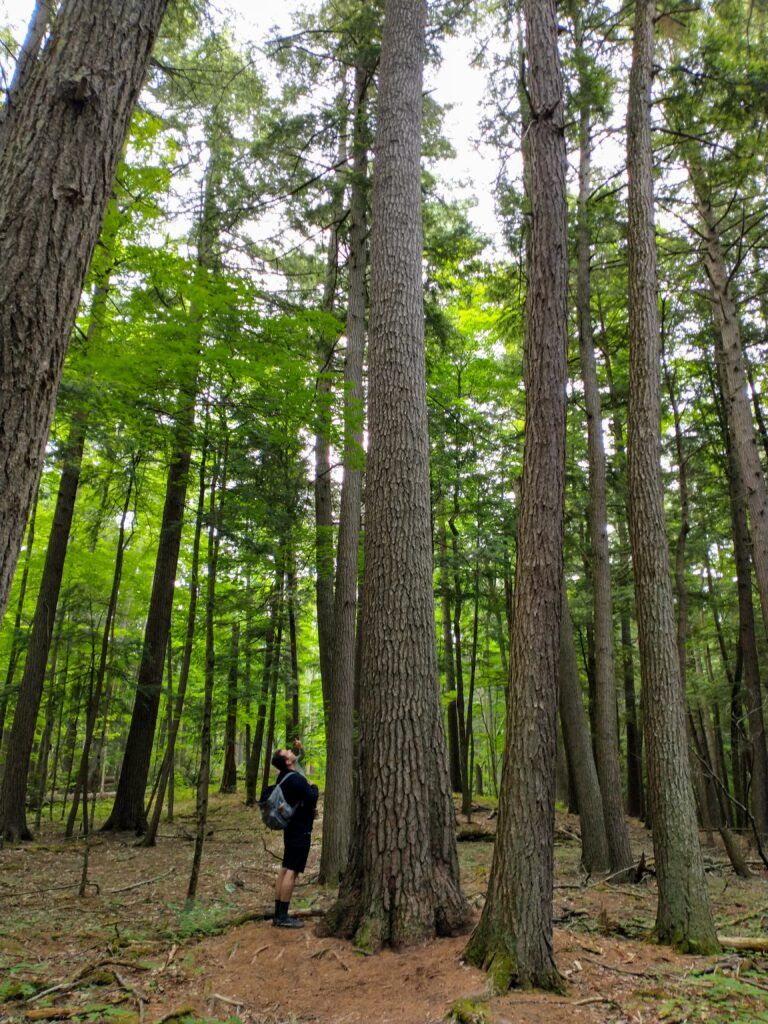 Throughout the trail, there are several informational boards about the history and ecology of the forest. Very interesting to read!
If you love learning about forests, check out 5 Amazing Benefits of Old Growth Forests.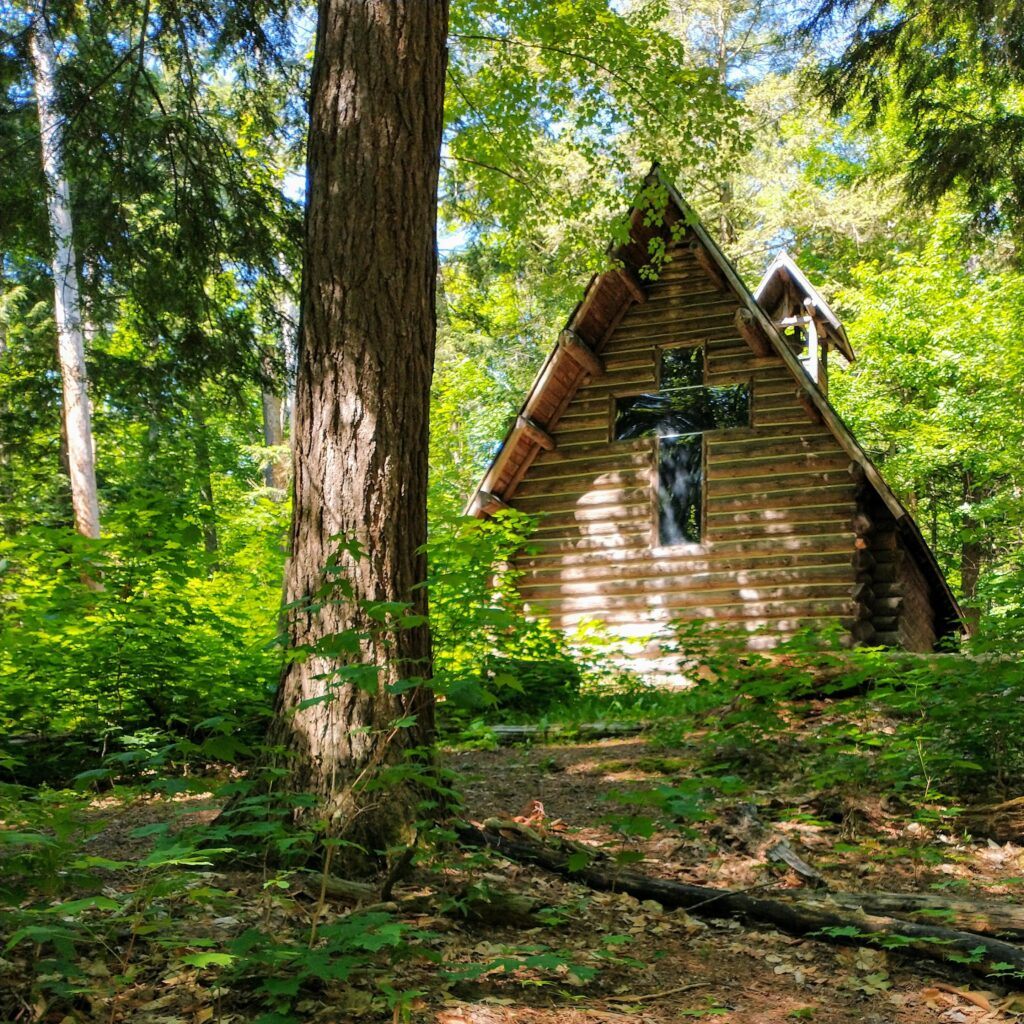 Chapel in the Woods
Along the Old Growth Forest Trail, you will come across the rustic Chapel in the Woods. Built in 1953, the chapel provides a place for spiritual reflection and meditation.
Interestingly, the chapel can be reserved for weddings as well. What a beautiful location for a wedding ceremony!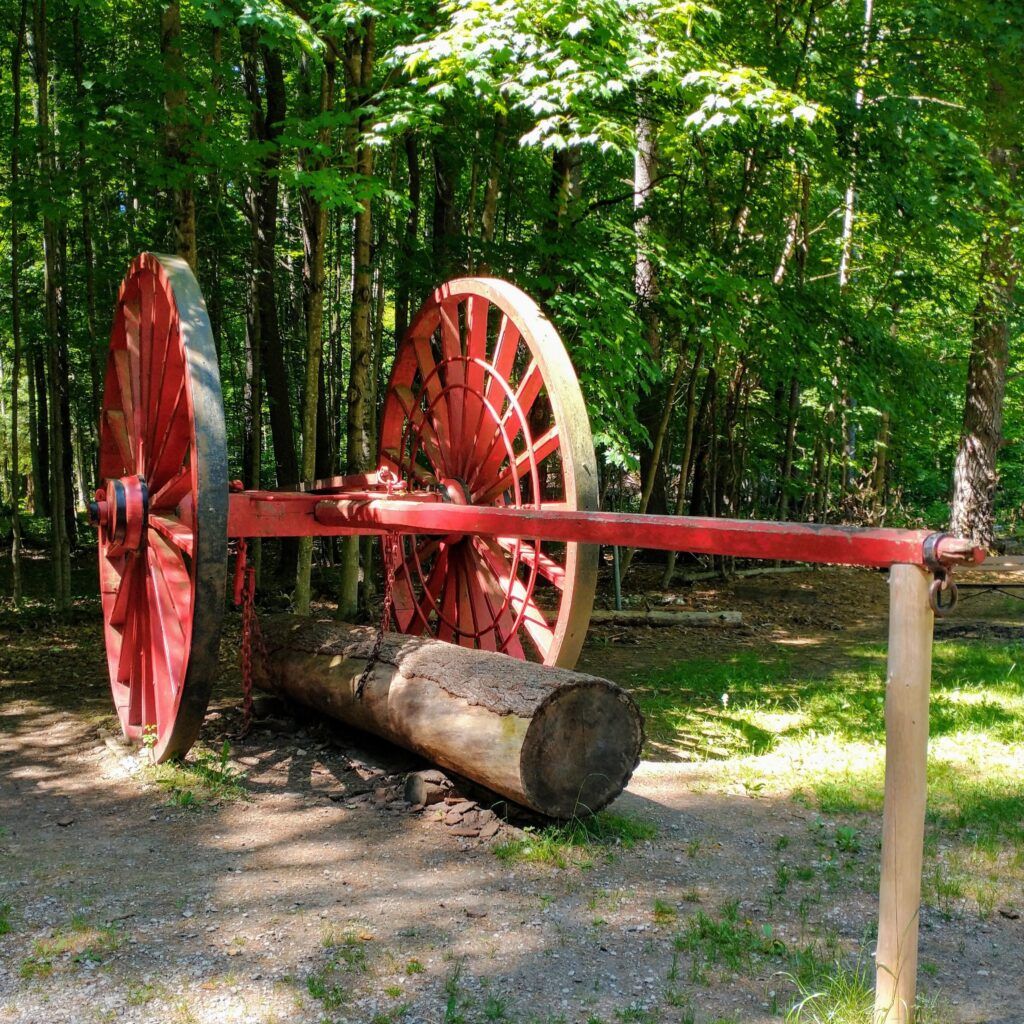 Logging Museum
In this section of Hartwick Pines, take a self guided tour of a replica 19th century logging camp. Explore the logging museum buildings and outdoor logging equipment to see what daily life looked like during Michigan's logging boom.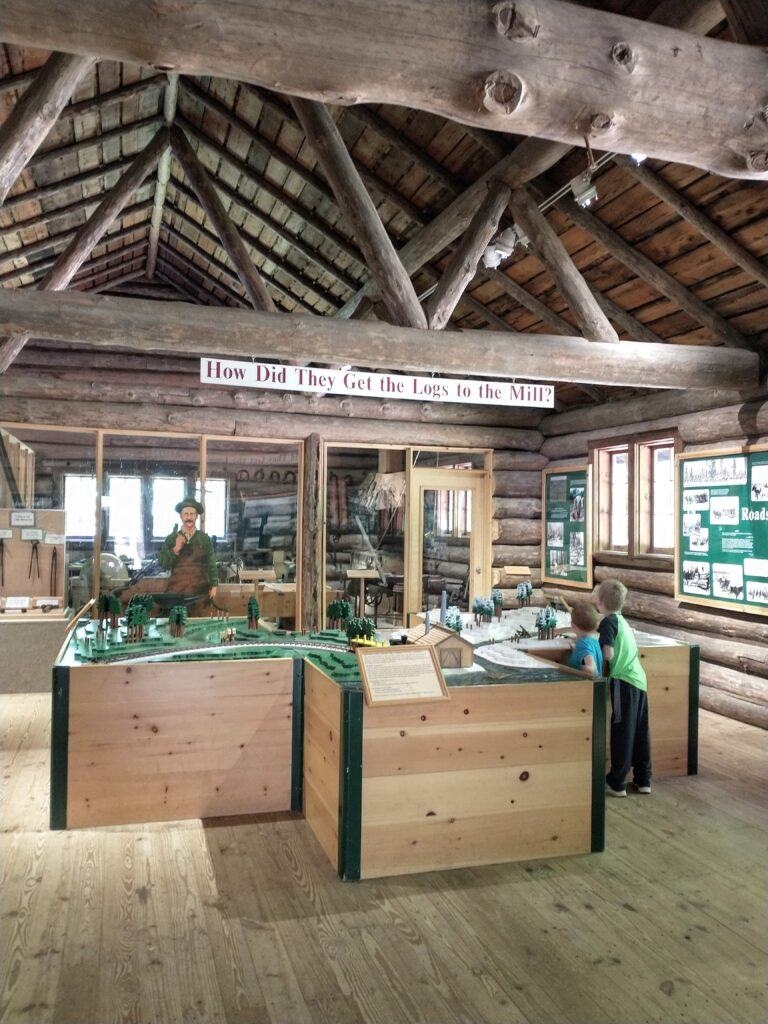 Throughout the summer months, various educational events are held near the Logging Museum. On the day we visited, blacksmith and saw repair reenactors demonstrated their skilled trades for visitors.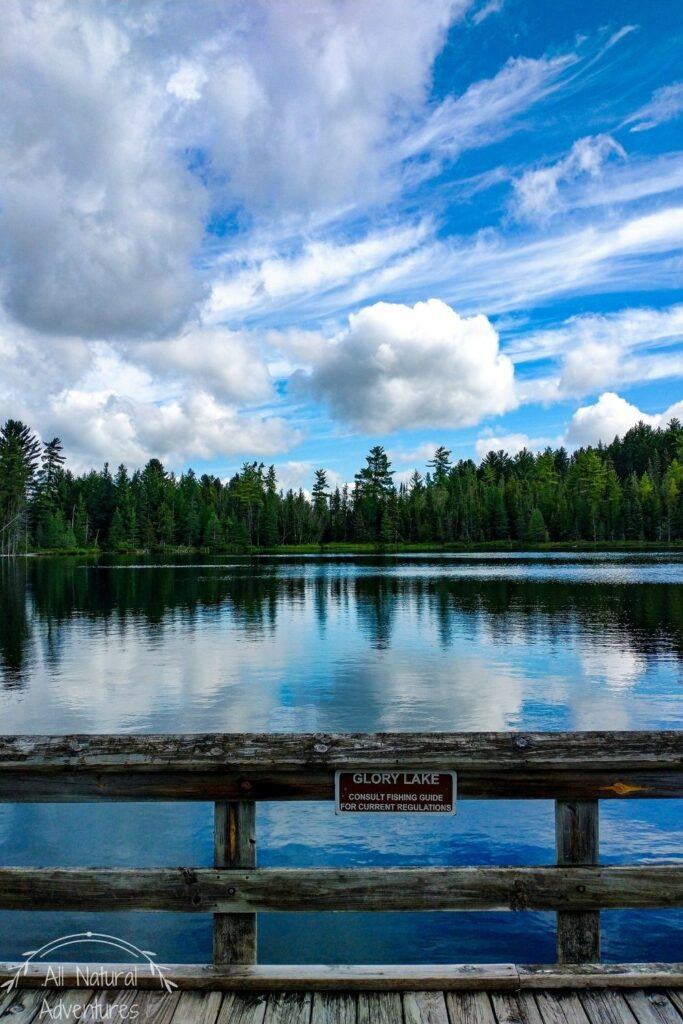 Bright & Glory Lakes Trail
For another beautiful and kid friendly hike, check out the 1/2 mile out and back Bright & Glory Lakes Trail.
To access the trailhead, park in the campground area over by the playground. The trailhead begins between site 15 & 16.
After walking along the narrow wooded path, take in the beautiful lake views of Bright Lake and Glory Lake. Both lakes have docks that are perfect spots for some catch and release fishing.
Other Old Growth Forests In Michigan
To see more beautiful mature forests in Michigan, check out these parks:
Happy Exploring!
Have you visited Hartwick Pines or any of the other old growth forests in Michigan? I'd love to hear about your experiences in the comments below!
Related: 16 Hiking & Camping Activities: Fun Times Ahead! & Easy Kid Friendly Camping Meals