Love celebrating holidays but don't enjoy all the waste that goes along with them? Let's keep our Easter celebrations green this year! For eco-friendly Easter egg fillers, I'm sharing lots of creative non-candy ideas, healthy food items, and organic candy options. Plus, some great resources for eco-friendly Easter eggs to pull all your goodies in.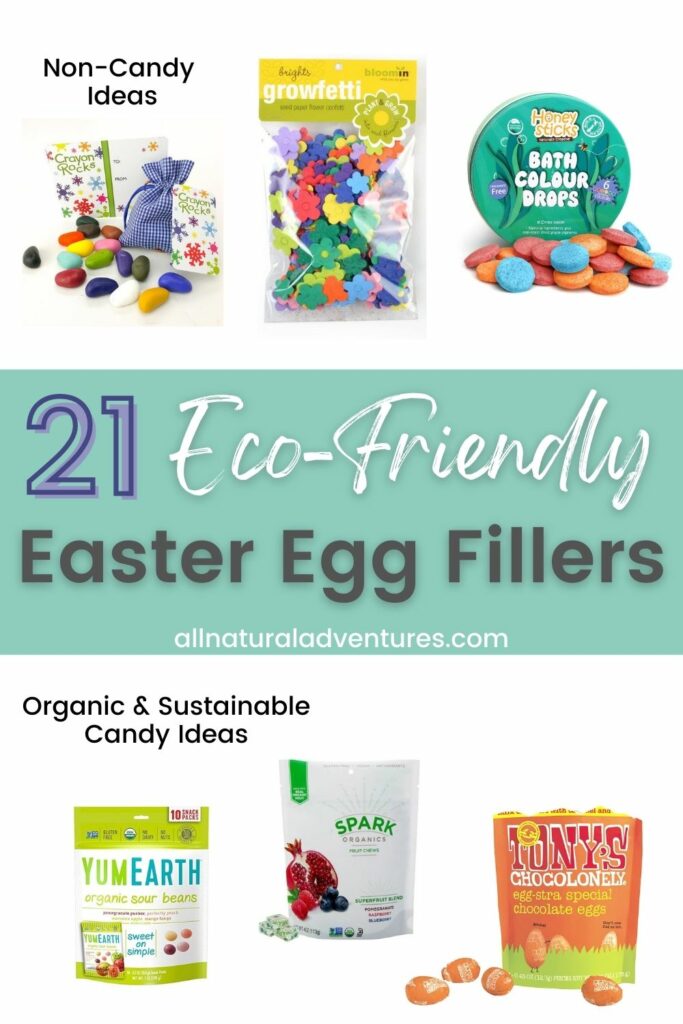 For your convenience, I've included direct affiliate links to eco-friendly items. If you order through these links, I may receive a small commission at no additional cost to you.
Eco-Friendly Easter Egg Fillers: Non-Food Ideas
Crayon rocks: Perfect for little hands and the just right size for fitting into an Easter egg.
Growfetti seed paper flowers: An Earth-friendly and festive surprise you can plant this spring.
Wildflower seed bombs: Another fun plantable option.
Coins: There is something so fun about counting up change for younger kids! Use your spare change or visit your local bank and pick up some one dollar coins for a unique twist.
Kids colorful bath bombs: Made from natural and food-grade ingredients, these bath bombs add some festive colors to bath time.
LEGO pieces: The LEGO Duplo size blocks are perfect for toddlers and regular LEGO sets can easily fit several pieces per egg.
Hair bows or clips: A fun dress up accessory for spring.
Mini cars: Always a hit with my kids! You will need larger eggs for this one, but mini wooden cars or Hot Wheels cars are often well-loved toys that last.
Fair trade finger puppets: A fun and sustainable option that benefits artisans from Peru.
Jokes: Borrow a kids' joke book from the library or use an online resource for inspiration. Print or write out jokes on slips of paper for a funny egg filler!
Activity coupons: Plan some family-friendly activities for a later date – mini golfing, a trip to the zoo, or an amusement park visit are great springtime experiences.
Bird seed: Ideal for an outdoor Easter egg hunt. Open your eggs and share your goodies with the birds!
Treasure hunt clues: Turn your Easter egg hunt into a fun riddle solving game with my Printable Easter Treasure Hunt!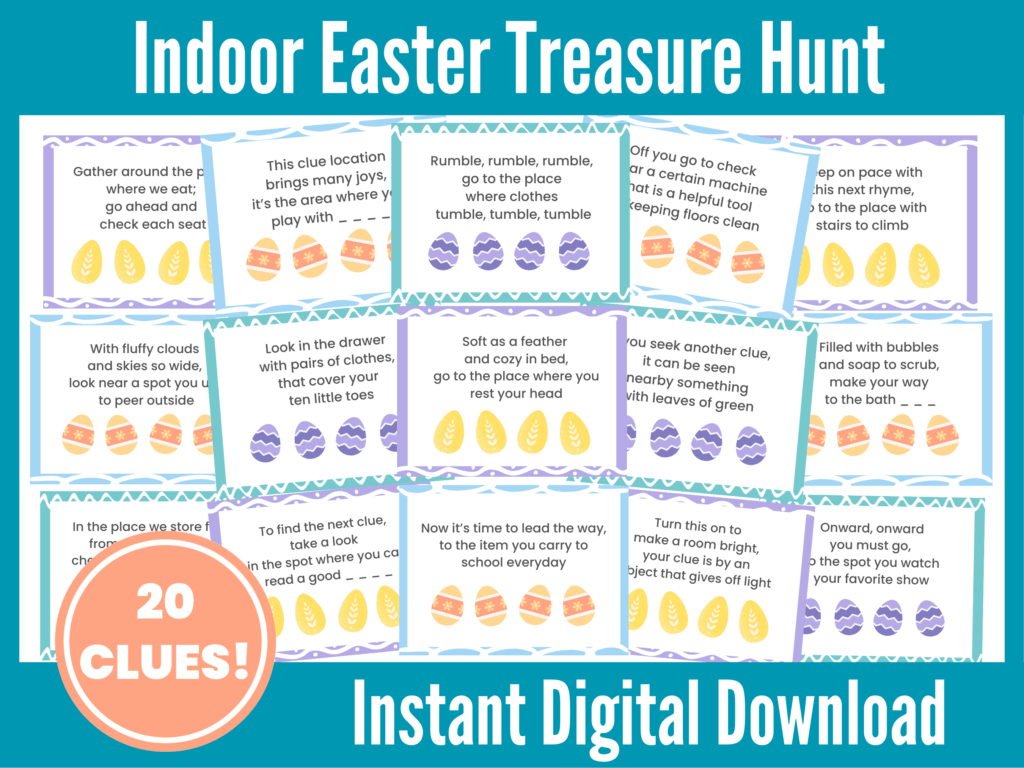 Eco-Friendly Easter Egg Fillers: Healthy Food Ideas
For food items, individual packaged snacks are a convenient option that easily fit into Easter eggs, but they also produce more plastic waste. Another option is buying a larger package and dividing it up yourself into eggs. Just make sure to hand-wash your Easter eggs first!
Mini boxes of raisins
Annie's Organic cheddar bunny crackers
Eco-Friendly Easter Egg Fillers: Sustainable & Organic Candy
For local options, you may be able to find organic and sustainable candy in your regular grocery or health food stores.
For online options, these are some excellent choices:
Eco-Friendly Easter Egg Options
For the actual Easter eggs, using what you already own (including the regular plastic eggs) is the most sustainable option. If you are looking to buy new ones, check out these eco-friendly Easter egg options: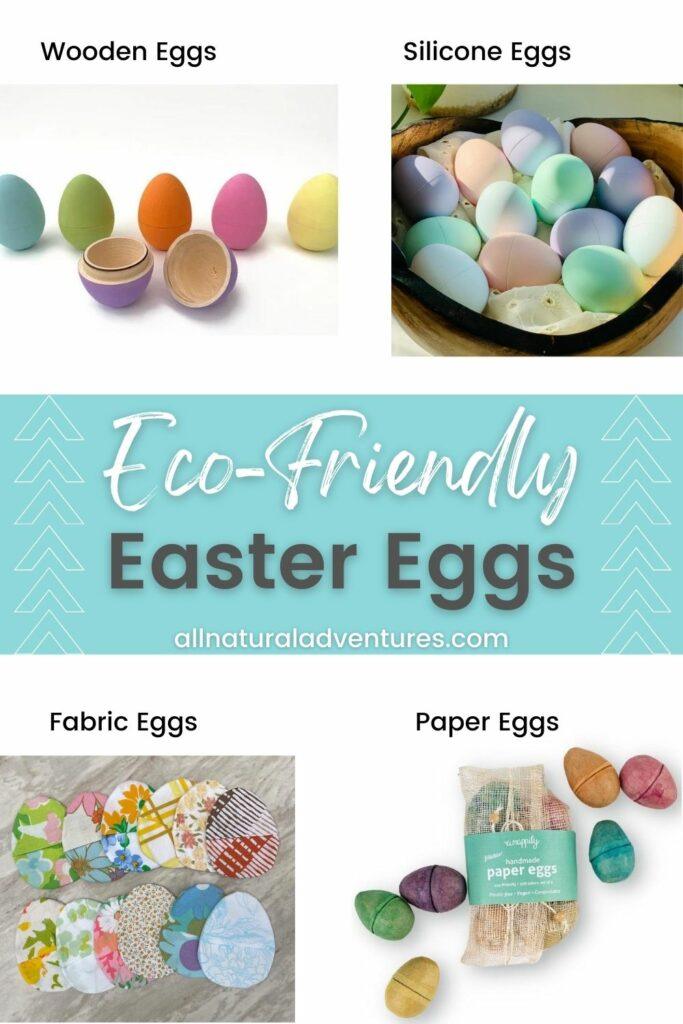 Happy Easter Egg Hunting!
What other healthy and eco-friendly Easter egg fillers do you use? I'd love to hear from you in the comments below!
For more Easter celebration ideas, you may enjoy: Easter Veggie Trays or Healthy Easter Snacks For Kids.