These adorable Easter egg pancakes make a fun, healthy idea for an Easter breakfast. As an added bonus, they are super easy for kids to decorate themselves!
Easter Egg Pancakes
Do you have a traditional breakfast you typically serve on Easter morning? This Easter, try making these cute and interactive pancakes! We will be using my Healthy Flaxseed Pancake Recipe, but you can easily swap your own favorite pancake recipe and pick up in the Directions section on #4.
If Easter morning tends to be a little chaotic in your house, you can even cook the pancakes ahead of time. Then, simply reheat and decorate them in the morning.
Ingredients
Notes:
A 1:1 ratio of almond flour and white whole wheat flour provides a tasty pancake texture, but the flour can be substituted based on what you have in your pantry.
Similarly, the chia seeds and ground flaxseed provide some extra nutrients but can be omitted if you don't have any on hand.
This recipe does not include sugar in the batter. If you prefer a sweeter recipe, add 1 tablespoon of maple syrup.
Dry Ingredients
2 cups flour (1 cup super fine almond flour, 1 cup white whole wheat flour)
2 tsp cinnamon
4 tsp baking powder
1/2 tsp salt
1 tablespoon chia seeds (optional)
2 tablespoons ground flaxseed (optional)
Wet Ingredients
2 eggs
2 cups milk (1 cup almond milk, 1 cup 2% milk)
2 tsp vanilla
Toppings
Pineapple
Blueberries
Strawberries
Directions
In a large mixing bowl combine the dry ingredients.
In a separate bowl whisk together the wet ingredients.
Pour the wet ingredients into the dry ingredients and combine until mostly smooth (small lumps are normal). The batter should have a nice medium consistency when mixed, not too runny and not too thick. It will thicken up over time due to the chia seeds and flaxseed, so add a little water or milk as needed.
Heat in a pan lightly coated in cooking spray on low to medium heat.
When you pour your batter into your pan, shape the pancakes into ovals. They don't have to be perfect! General oval shapes look enough like eggs.
Flip pancakes after bubbles appear and start to pop.
While your pancakes are cooking, start chopping up your fruit. Slice your strawberries vertically so they make triangle shapes. Since your blueberries have a nice round shape, chop your pineapple into straight lines for more variety for decorating.

Decorating
Place your pancakes on a plate or tray next to your chopped fruit bowls and let your creative geniuses go to work. These yummy pancakes are just as fun to decorate as they are to eat.
You might even end up with cute little kitty cat pancakes instead of Easter egg pancakes!
Check out Healthy Easter Snacks For Kids or Easter Veggie Trays for more healthy kid-friendly food ideas this spring.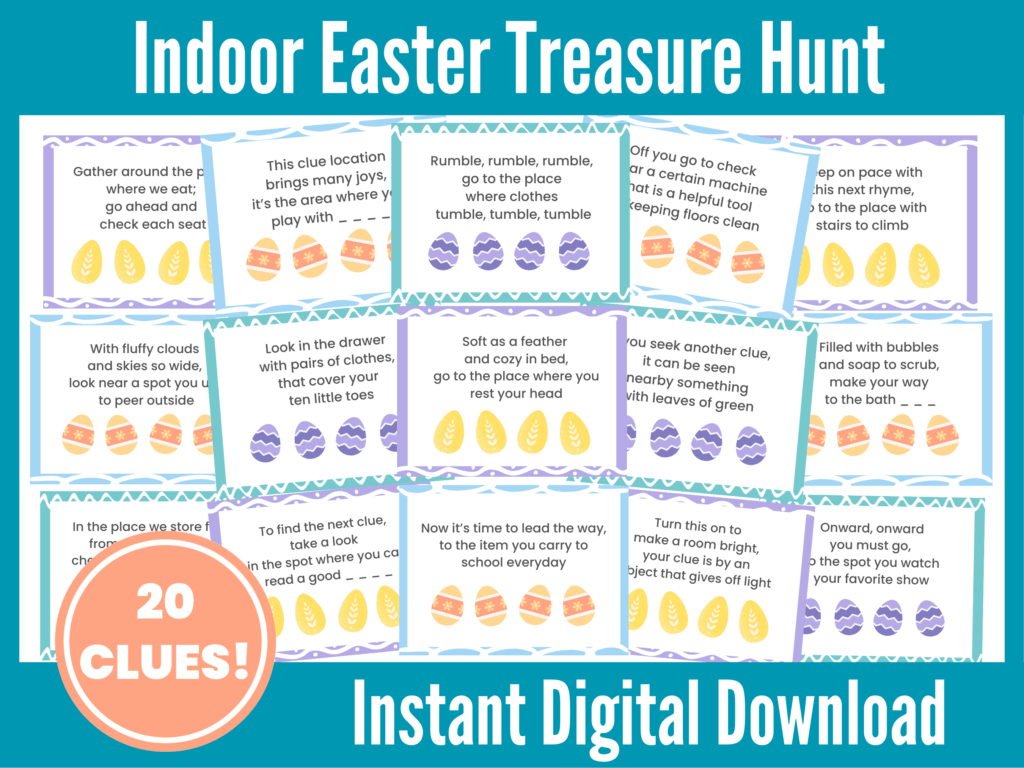 Happy Easter!
What do you plan to serve for Easter breakfast this year?