The Grand Ravines is a beautiful West Michigan park in Ottawa County with amazing hiking trails, views of the Grand River, and unique bridges and wooden structures. Lots of picture perfect spots abound here!
There are two entrances into the park:
Grand Ravines North: 9920 42nd Ave, Georgetown Twp, MI 49428
Grand Ravines South: 3991 Fillmore St, Jenison, MI 49428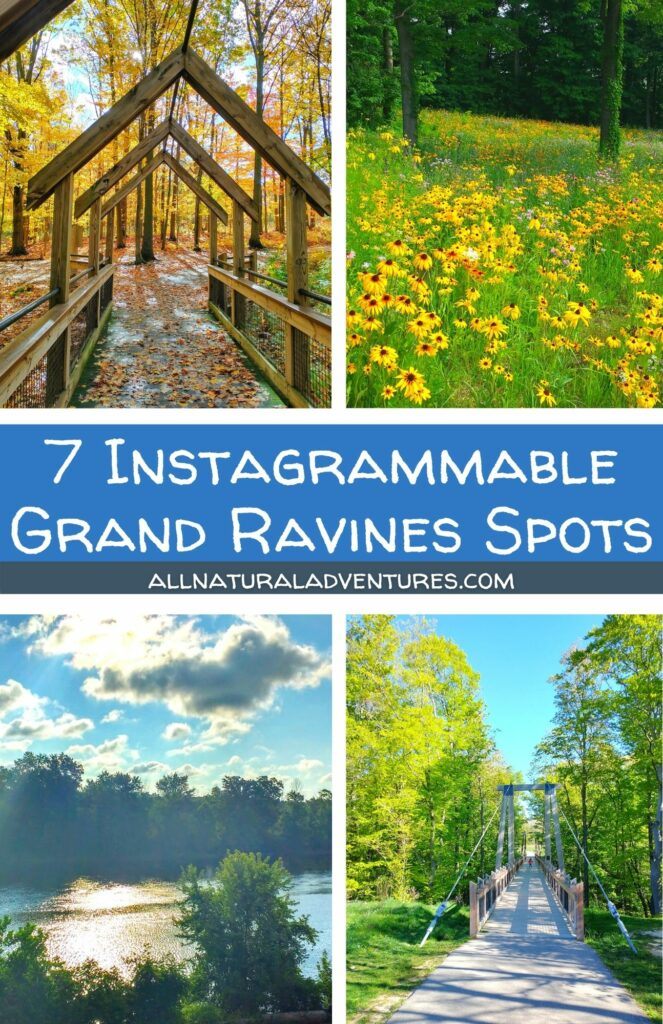 7 Picture Perfect Spots At The Grand Ravines Park
Red Barn
Suspension Bridge
Wooded Hiking Trails
Wildflower Meadows
Ravines Overlook
The Grand River
Covered Bridge
Grand Ravines Park Map
Red Barn
A classic red barn greets visitors right by the south Fillmore Street entrance. If you are looking for an easy to access public area to take pictures by a barn, this is a great one. The bright red boards make a lovely backdrop!
Suspension Bridge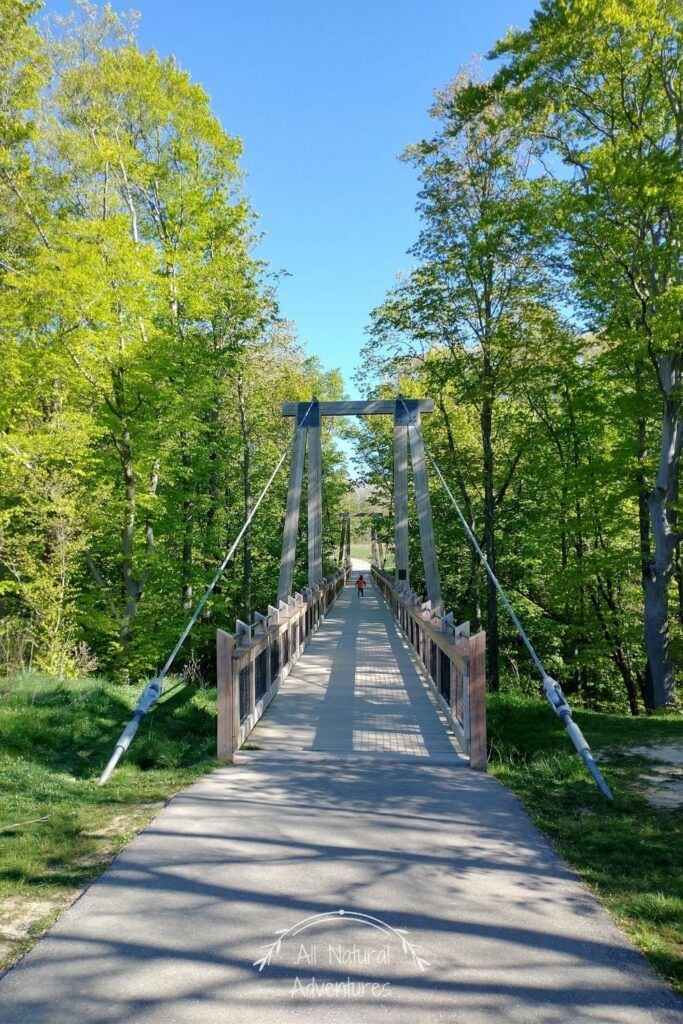 Just a short walk from the south parking lot and red barn is the 275 foot suspension bridge over one of the deepest ravines in the park. A beautiful spot to observe the beauty around you and snap a quick photograph!
Wooded Hiking Trails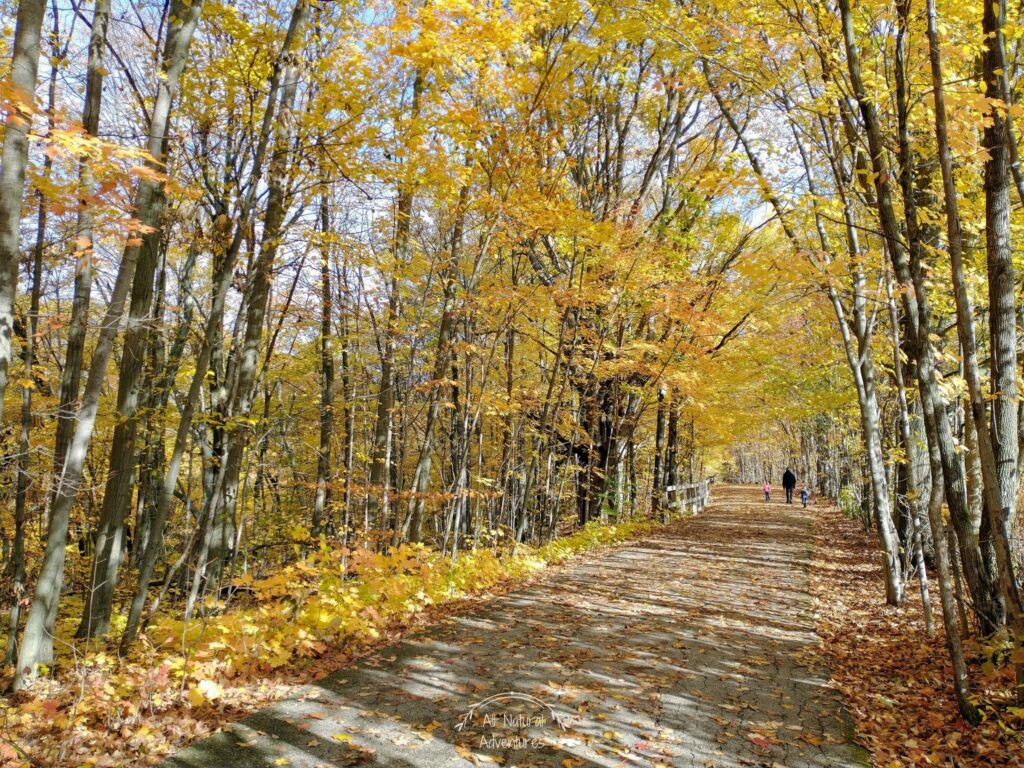 Throughout the Grand Ravines park there are several wonderful hiking trails. From the paved trails near the parking areas to the natural trails through the woods, you will be surrounded by natural beauty on any path you choose. In the fall, the colors are especially spectacular!
Ravine Overlook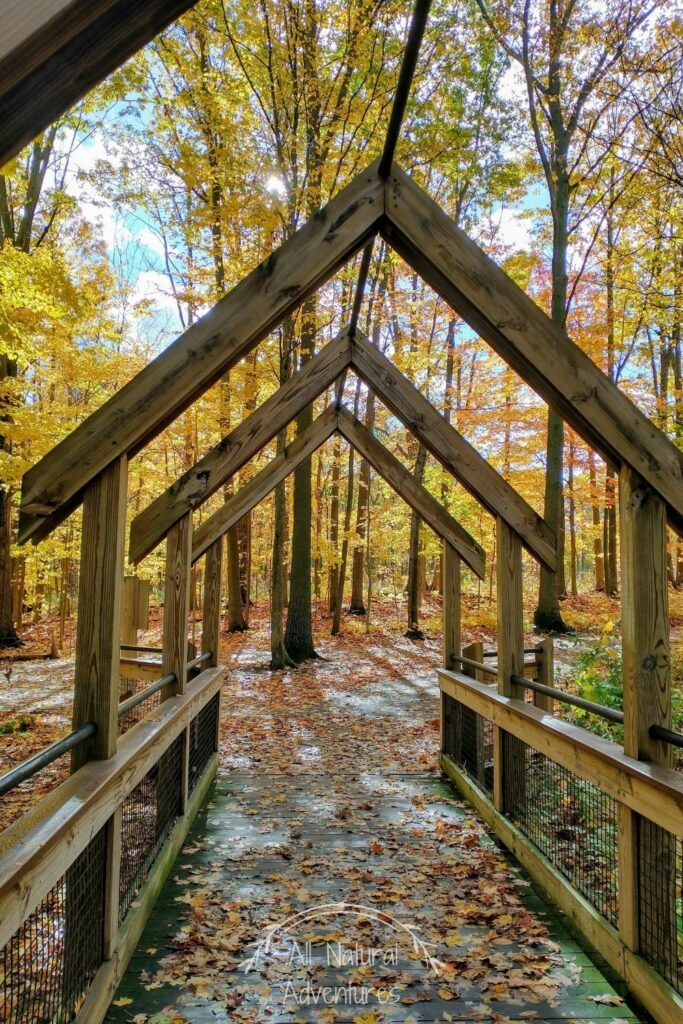 Located near the north side 42nd Avenue entrance, the ravine overlook is another favorite spot. Besides the view of the ravines below, the unique wooden arches over the walkway are very photogenic!
Wildflower Meadows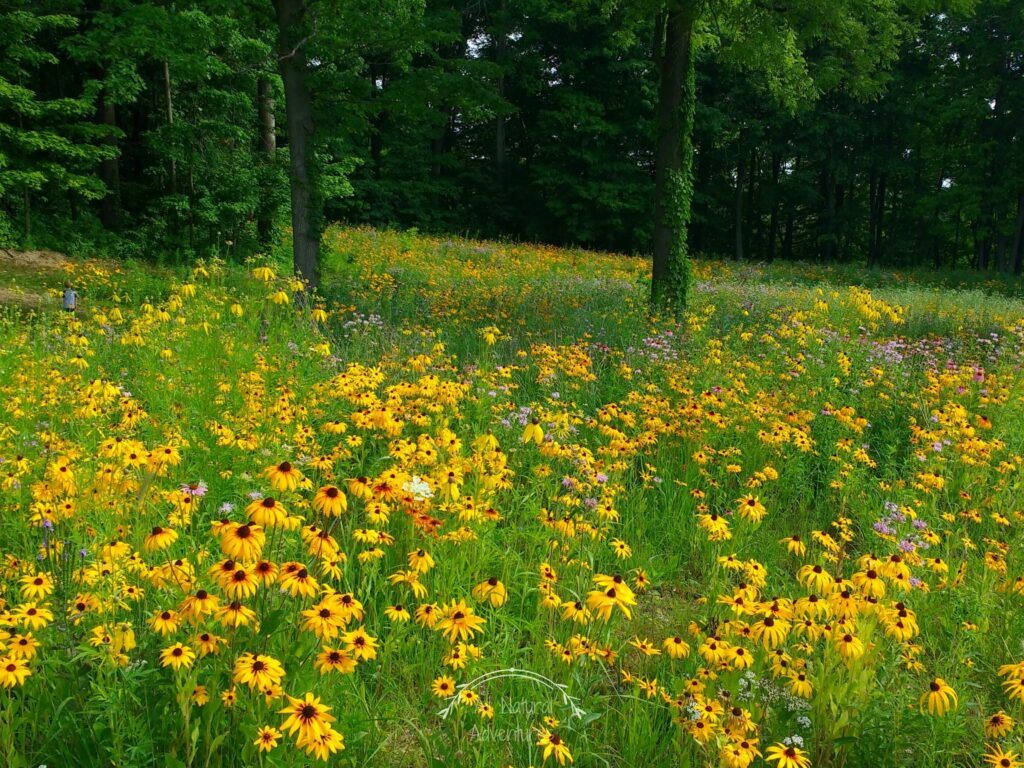 Along the north 42nd Avenue entrance, there are several grassland areas near the road. Throughout the spring, summer, and fall various wildflowers bloom in these meadows. It is always a treat to see what new wildflowers will be popping on your next visit.
The Grand River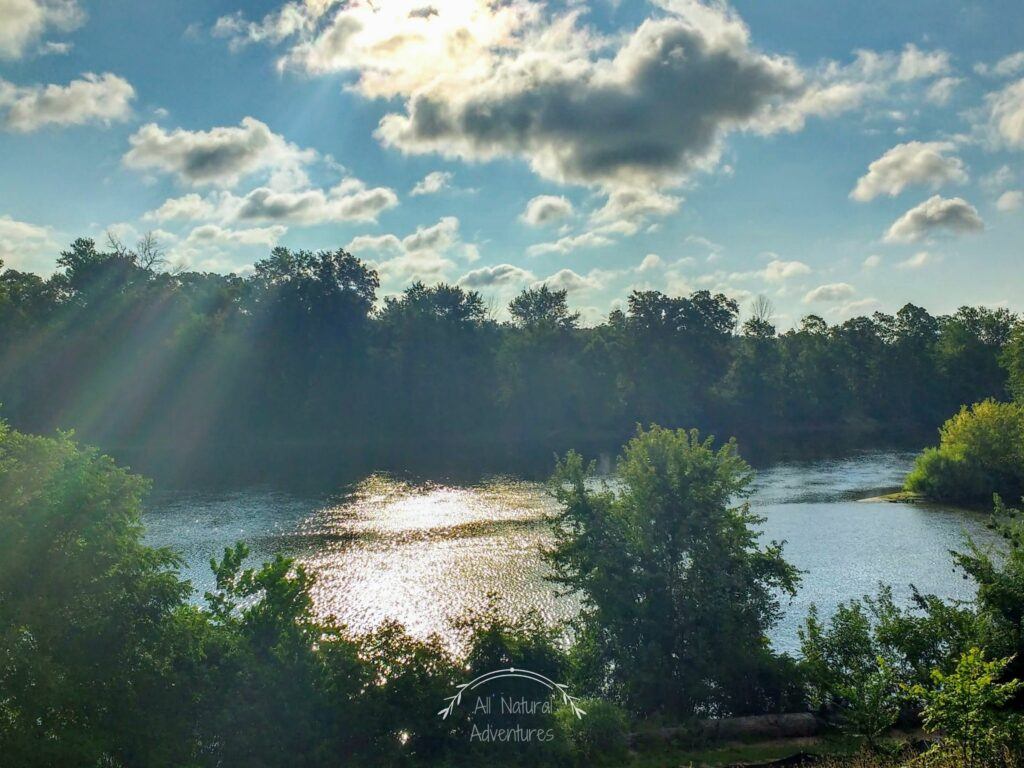 Never pass up a water view! Soak up the Grand River view from the Lodge overlook or stroll down the paved path. The wooden fencing and stone retaining walls on either side of the path down make this another picturesque spot to visit in the Grand Ravines.
Covered Bridge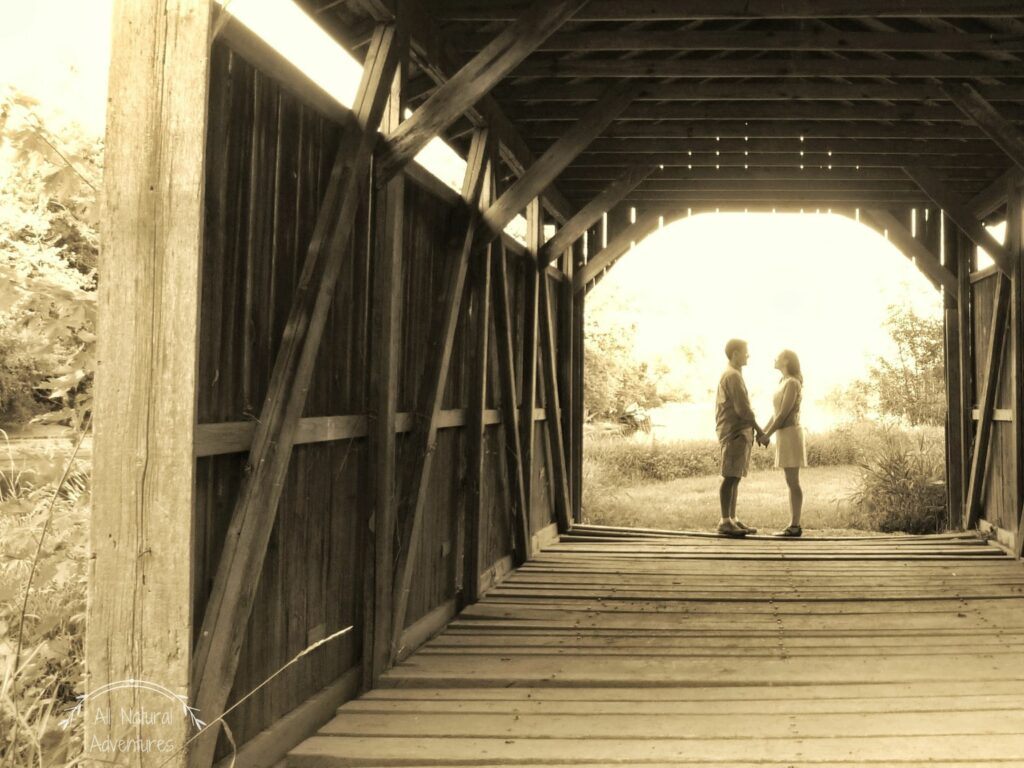 Once you reach the Grand River shoreline, the quaint covered bridge is another must see location. The stream running underneath the bridge is a fun spot for kids to splash in during the summer as well.
Coming Soon… A Tree House
Soon there will be another majorly Instagrammable spot in the Grand Ravines – a wooden boardwalk and tree house over the ravines. Read about it here: Grand Ravines Tree House.
Happy Hiking!
How many of these beautiful Grand Ravines spots have you been to? Any other favorite areas in the park you'd add to the list? I'd love to hear from you in the comments below!
Looking for more great West Michigan hiking spots? Check out Awesome West Michigan Hiking Trails In Ottawa County or Millennium Park (MI): A Year-Round Family Guide.