Full of fruits and veggies, this healthy strawberry smoothie recipe is a delicious option for breakfast! Cauliflower and yogurt make a nice, creamy consistency and lots of fruit balances out the flavor for a delicious taste.
Plus, this is a great way to use up extra cauliflower if you have leftovers from a veggie tray, like my Easter Veggie Trays.
Vegetables For Breakfast
Breakfast can be a difficult meal for eating vegetables. One great option is making omelets with veggies, which is tasty, but can take a lot of prep work.
Hands down, my favorite way of adding in more veggies to the first meal of the day is making fruit and veggie smoothies like this one! Plus, smoothies are a very kid-friendly option.
Strawberry Cauliflower Smoothie Recipe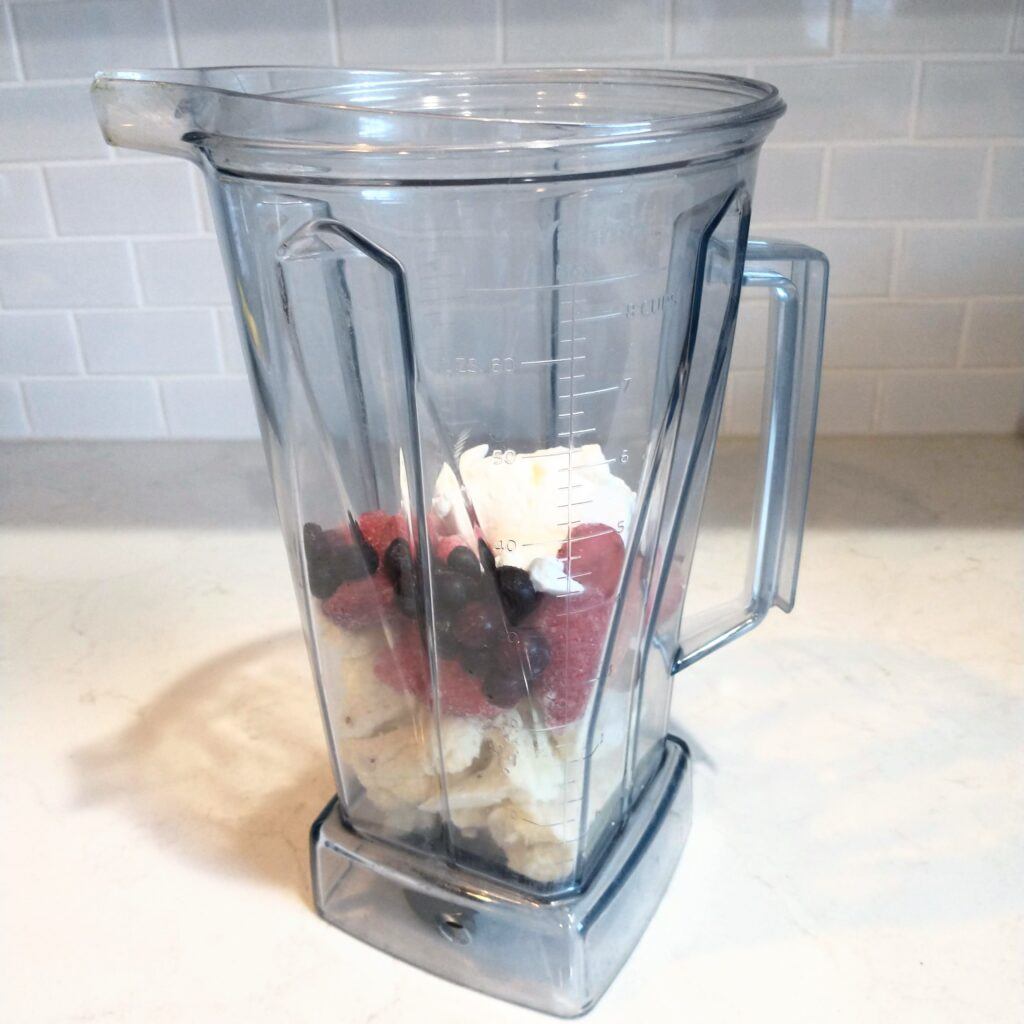 Ingredients
1 cup chopped cauliflower
1 banana
1 cup frozen strawberries
1/4 cup frozen blueberries
1/4 plain Greek yogurt
1/2 cup water
Note: Depending on your flavor preference, you may want to adjust the amount of cauliflower in this recipe. For a sweeter flavor, try 1/2 cup chopped cauliflower instead.
Directions
First, place the banana and cauliflower in the bottom of a blender. I find keeping the fresh fruit on the bottom helps the blender work better. Then, add the frozen berries and yogurt. Finally, pour the water on top and blend until smooth.
For more healthy breakfast ideas, check out Healthy Flaxseed Pancakes or Easy & Healthy Homemade Granola.
Bon Appetit!
Enjoy your breakfast smoothie full of healthy fruits and veggies! Do you have any surprising ingredients you like to add to smoothies?