With the season of spring upon us, patches of yellow dandelions are popping up everywhere. Do you consider dandelions wildflowers or weeds? Really, it's all a matter of perspective.
Most children delight in picking these cheery, yellow blossoms. And blowing the seeds from a fluffy, white dandelion ball is a magical childhood experience. However, some people consider dandelions a pesky weed for residential lawns and agricultural crops.
If your child loves picking bouquets of dandelions, they will enjoy learning all about these fun dandelion facts for kids!
Dandelion Basics
1, The name dandelion comes from "dent-de-lion" in French, which means "lion's tooth," for the dandelion's jagged leaves.
2. All parts of the dandelion plant are edible from their stems, leaves, roots and flowers.
3. Dandelions grow on every continent except for one – Antarctica.
Create With Dandelions
4. Dandelion flowers can be used to produce a natural yellow dye.
5. For a fun kids' craft with dandelions, try making your own dandelion playdough.
6. The natural latex found in dandelions can be used to make natural rubber for tires.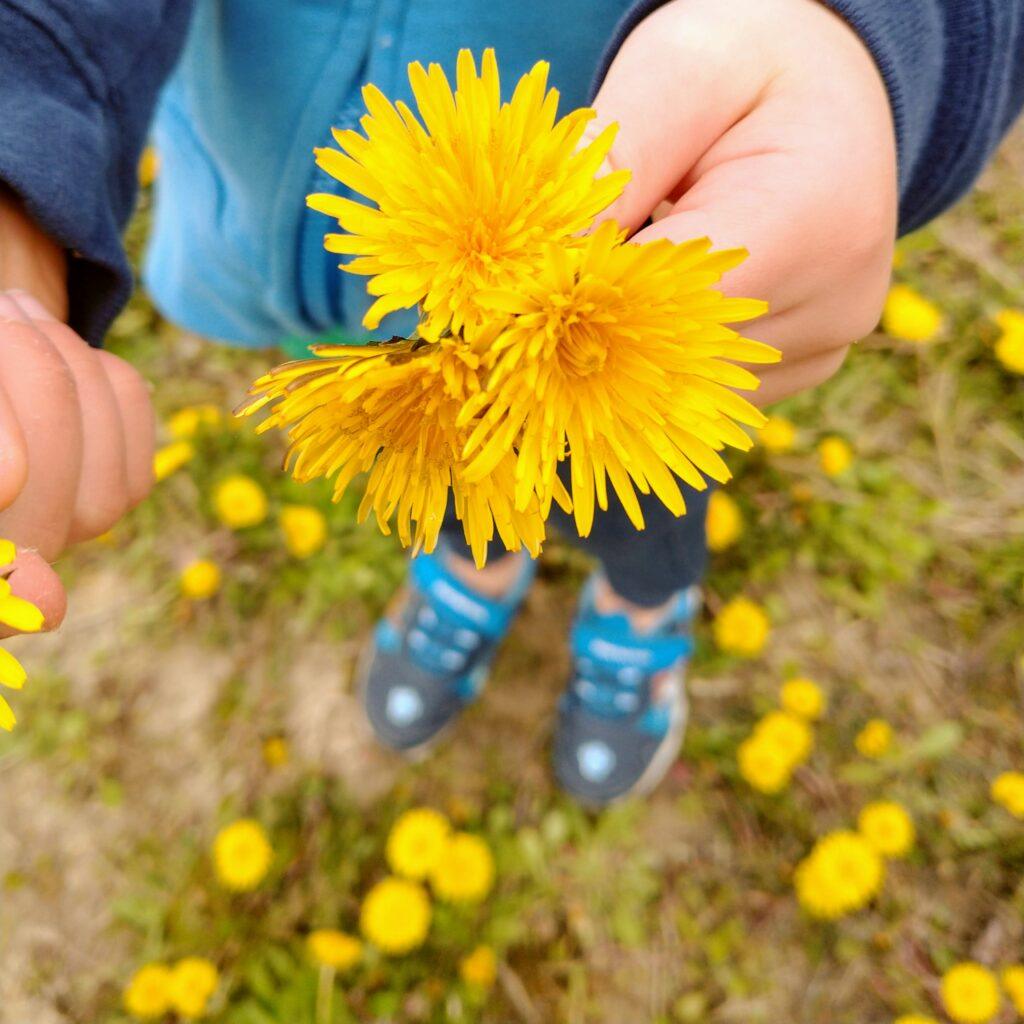 Benefits of Dandelions
7. Dandelions are an important food source for wildlife like bees and birds.
8. For gardeners, dandelions are a beneficial companion plant. The deep dandelion taproot helps bring up nutrients for plants with shallow roots.
9. For thousands of years, various cultures from around the world have consumed dandelions for their nutritional and medicinal benefits.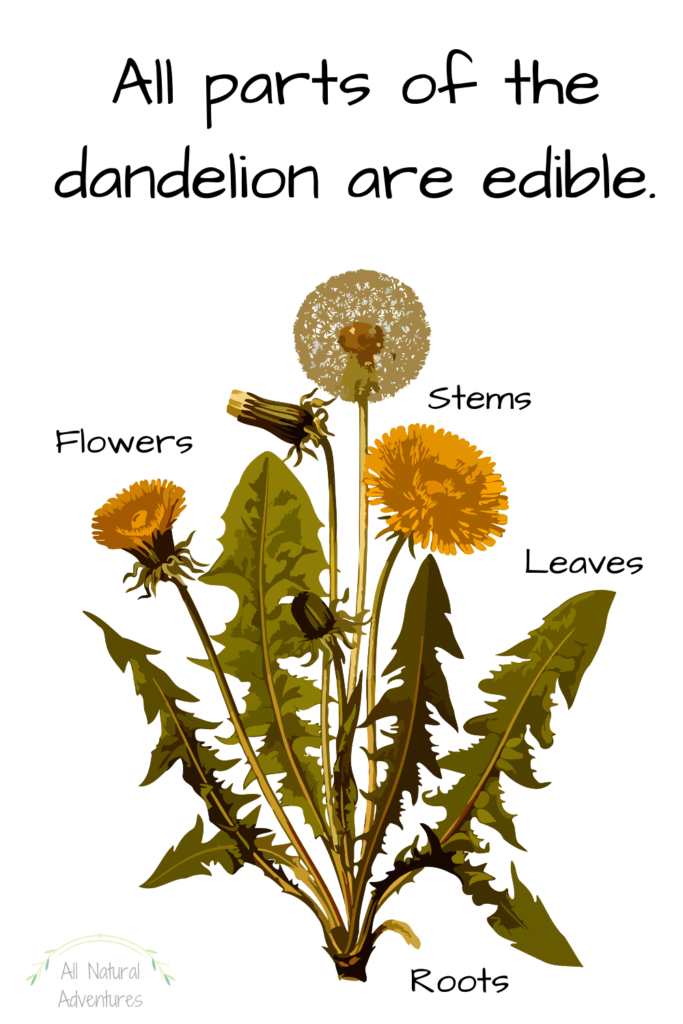 Edible Dandelions
10. Although bitter in taste, dandelion leaves contain high levels of vitamin A, C and K.
11. In traditional Chinese medicine, dandelion roots have been used as an herbal treatment for stomach and liver issues.
12. Dandelion roots are one of the ingredients in root beer.
Please note: If you harvest dandelions for eating, make sure they have not been sprayed with pesticides.
Disadvantages of Dandelions
13. Pollen from dandelions is a common allergy.
14. For commercial farming, large patches of dandelions can reduce crop yields.
15. Some people view dandelions as a pesky weed on their lawns.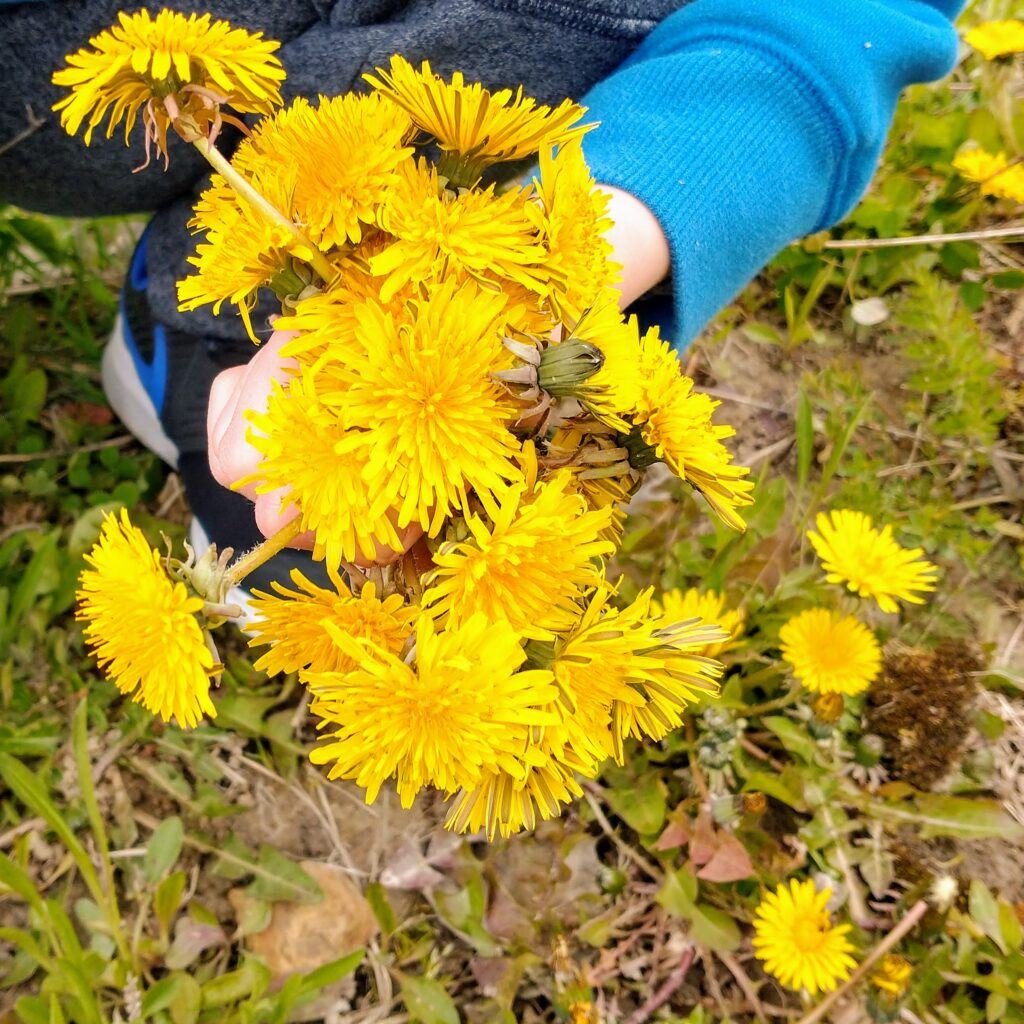 Fun With Dandelions
16. In the US state of West Virginia, you can celebrate the annual Dandelion Festival.
17. As a fun Western tradition, blow the seeds from a mature dandelion ball and make a wish.
Check out more Children's Nature Quotes.
Happy Dandelion Picking!
I hope you enjoyed learning some fun dandelion facts for kids! What are your thoughts on dandelions – delightful wildflower or annoying weed?
Source: Taraxacum – Wikipedia